Nigeria
Taiwo Oyekan Gifts His Ward Member Jerusalem Pilgrim Slot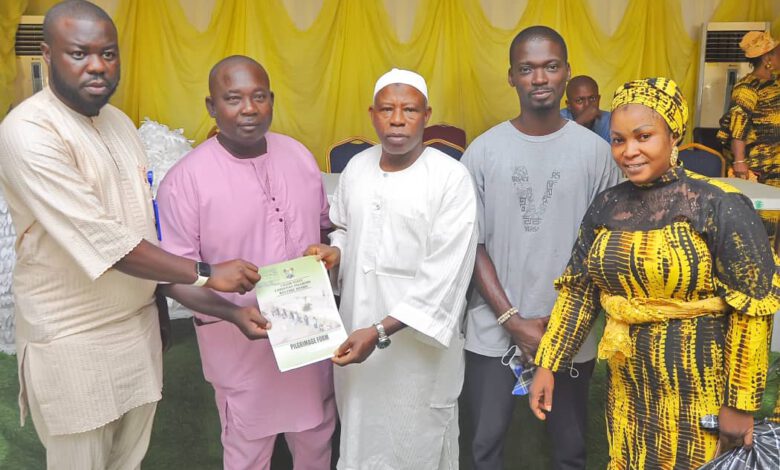 Honourable Taiwo Oyekan, a ward C1 Councillor and Deputy Leader, Lagos Island Local Government Legislative Arm was on Tuesday, April 19, presented a Jerusalem slot to a member of his ward at Lagos Island Area Office in Isale Eko.
Olayinka Ogunmade, the recipient of Hon. Oyekan's kind gesture was so elated to have received such a lifetime gift, he expressed his gratitude with a prayer for his benefactor and equally promised to be a good representative of ward C1.
He expressed his heartfelt appreciation to Hon Oyekan because he never taught in his wildest imagination that he would embark on pilgrimage journey to the holy land of Jerusalem.
During the presentation, the ward C1 chairman, Alhaji Shina Agara alongside woman leader of the ward, Alhaja Rukayat Yussuf and other ward leaders enjoined the beneficiary to be of good deeds and imbibe the virtue of Jesus Christ during his visitation to holy land and pray for the Lagos state and Nigeria as a whole.
On his part, Hon Oyekan promise to continue his people-oriented programs that would benefit members of his ward. He thanked the ward Excos and members for their support and prayers over the years.