Nigeria
Odunmbaku Holds Stakeholders Meeting; Empowers Women, Youths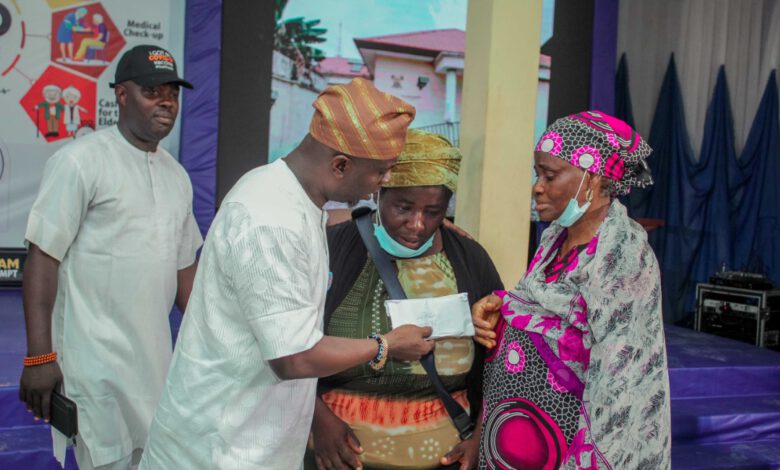 Ojodu Local Council Development Area Executive Chairman, Mr David Olusegun Odunmbaku (DOS), has held a stakeholder engagement with residents of the council area to foster relationship between his government and the people.
The meeting held at the council secretariat on Tuesday afforded the council chairman the opportunity to interact with property owners and residents on the year 2022 Budget appropriation.
The stakeholder engagement was also used to empower women and youth, COVID-19 vaccination, provision of educational materials for students, distribution of JAMB forms to students.
"Within our 100 days in office, we have organized the Year 2021 Preliminary Spelling Bee Competition among our pupils, distributed 150 GCE forms, this figure will be doubled by 2022."
"We are working on renovation of schools in Ojodu in conjunction with SUBEB, we'll also provide welfare packages for the teachers in our primary schools."
At the meeting, Odunmbaku also provided cash gifts and palliatives to the elderly, widows, the special people and the less privileged as well as food stamps, provision of parasols and other aids to market men and women, toolboxes for technicians, makeup boxes, pioneer DJ mixers and sewing machines.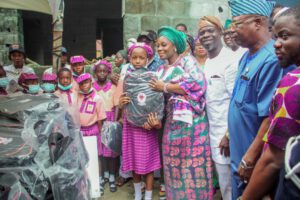 During the meeting, the council boss pledged their unflinching support for his administration. "Honestly, your support and understanding have been tremendous and remarkable during that period. With this forum, we have commenced the Budget cycle for 2022 and we need to align ourselves with you to be sure that your needs are catered for," Odunmbaku said.
He added that: "In terms of performance, as of June 2021, we are at about 50% Budget performance, we intend to keep it that way and drive it up as we move towards the end of the year."
Explaining the rationale behind the meeting, Odunmbaku said his administration goal is to run inclusive governance through sustainable development.
According to him, women and youths empowerment is key to the growth of society. "Empowering women to be self-reliant through financial aids and moral support. Financial aid to motherless babies homes. Empowering the youth by creating jobs, seminars, vocational entrepreneurial skills, and working tools are key."
"Training and retraining of youth on ICT, vocational skill, entrepreneurship to adapt to 21st-century trends, assisting out-of-secondary-school students on re-writing of examination and vocational training to become useful and productive in the society."
He was also hopeful that the stakeholders meeting would meet its intended purpose to bring a positive transformation in the lives of the residents, business owners and their economic activities. "I implore you to be vocal concerning your needs and priorities as we prepare the Year 2022 fiscal plan."
The council chairman appreciated all the taxpayers for their commitments which have birthed the projects and activities within a few months of the inception of his administration.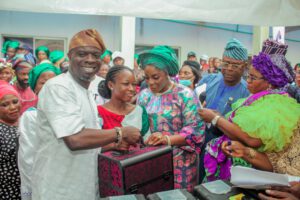 He expressed satisfaction at the turnout of the meeting assuring that the agenda to ensure that all areas of the community are accommodated in the year 2022 Budget appropriation.
He also called on other private organizations to support the government to share ideas geared towards a "BETTER OJODU".