Nigeria
Oyetunde Ojo, Hakeem Muniru, Prince Akiolu, Others Attend 5th-Year Remembrance Of Rafiu Jafojo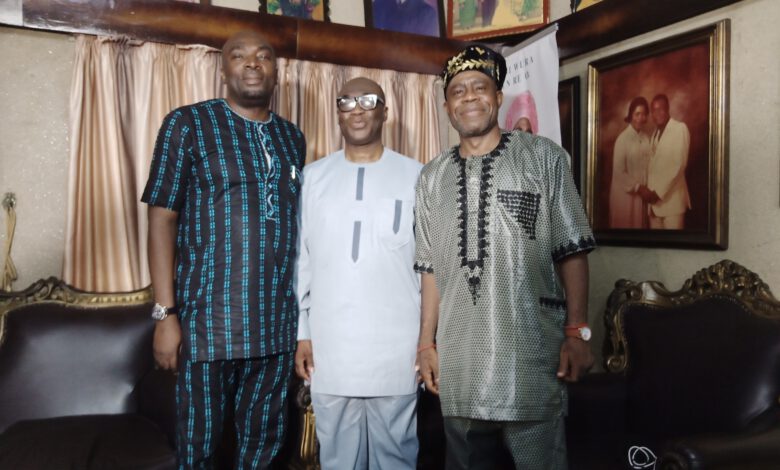 Former House of Representatives members, Oyetunde Oladimeji Ojo, and Hakeem Abiodun Muniru, Prince Aremo Fuad Akiolu, was among the dignitaries that attended the 5th year remembrance of the first Executive Deputy Governor of Lagos State, Rafiu Jafojo.
Other dignitaries at the event include Hon Abiodun Rahmon, Lagos Island, Prince Nurudeen Adeleye of Osoja Royal Family Ikeja among others.
READ ALSO: Nigerian Govt Proposes N350 Billion To Combat Malaria In 2021
The late Bakare Jafojo died April 23, 2016, after a brief illness in Lagos.
The remembrance organized by late Jofojo children Hajia Bola Jafojo-Adeoti; Olota of Ikeja land, Chief Adesoji, Adeniyi and Adewale Jafojo, was held at his residence in Ikeja under strict Lagos state government's guidelines on Coronavirus pandemic.
In his remark, Adewale who was the former Chief of Staff to the Speaker of Lagos State stated that their father will forever be remembered.
"Today marked 5 years our Dad died, just like yesterday, he will forever be remembered, a great icon, an elder statesman, and a man who lived his life serving humanity with honesty."
READ ALSO: LG Poll: David Odunmbaku Reveals Plan For Ojodu LCDA
"As the first Executive Deputy Governor of Lagos State, alongside former Governor, late Lateef Kayode Jakande, they left a blueprint for the state which their successors are building on."
"Daddy sleep on and sleep well. Forever loved. Forever missed. Forever in our hearts."