Politics
Lagos '23: Olokoba Hails GAC For Endorsing Sanwo-Olu For 2nd Term
...Describes the decision as popular and thoughtful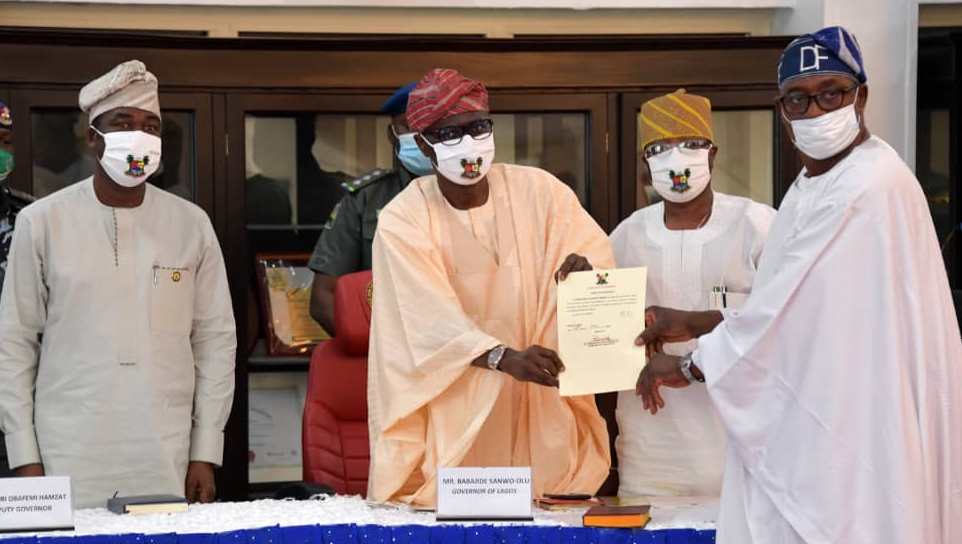 Frontline human rights activist and pro-democracy advocate, Comrade Razaq Olokoba has hailed the decision of the Apex Lagos State political body of the All Progressives Congress (APC), the Governor's Advisory Council (GAC), for its approval for Governor Babajide Sanwo-Olu's second term in office.
Olokoba, who was reacting to the news during a chat with our correspondent said, "the decision is in line with our conviction that the governor's performance has qualified him to go for a second term in office," adding, "the decision is popular, acceptable, welcome and thoughtful."
According to him, from the onset, members of the GAC have been known to be special personalities of high integrity and impeccable character, who would not for anything jeopardize the progress and development of the state, expressing the belief that, "all the well-meaning citizens of the state must have received the endorsement with great joy."
The social critic and public commentator also congratulated all the like-minds that have been clamouring for Sanwo-Olu's second term on this epochal decision of the special wise men and women in the Council, expressing the delight that the decision would ginger the governor to increase the tempo of performance that earned him the second term approval.
The political observer, who is also the National President of the Campaign for Dignity in Governance (CDG), could not agree less with the GAC's Secretary, Alhaji Mutiu Are, who was reported to have said that, "the commendable performance of the state Governor, Babajide Olusola Sanwo-Olu was responsible for his endorsement for a second term in office."
Speaking with thegazellnews.com, Alhaji Are was quoted to have said that Governor Sanwo-Olu's administration has impacted positively on the people of the state, hence the decision to give him more chance to continue with the good job he has started in the spirit of continuity for the overall good of the generality of the people of the state and beyond.
Concluding, Olokoba said all the pro-democracy groups and right organisations clamouring for the governor's second term are now vindicated that, they are being realistic that no reasonable coach change a winning team halfway into the match, saying, "we are so proud of Sanw0-Olu and his team just as we also commended the decision of the GAC that is in line with the thoughts of progressive minds in the state and across the nation."