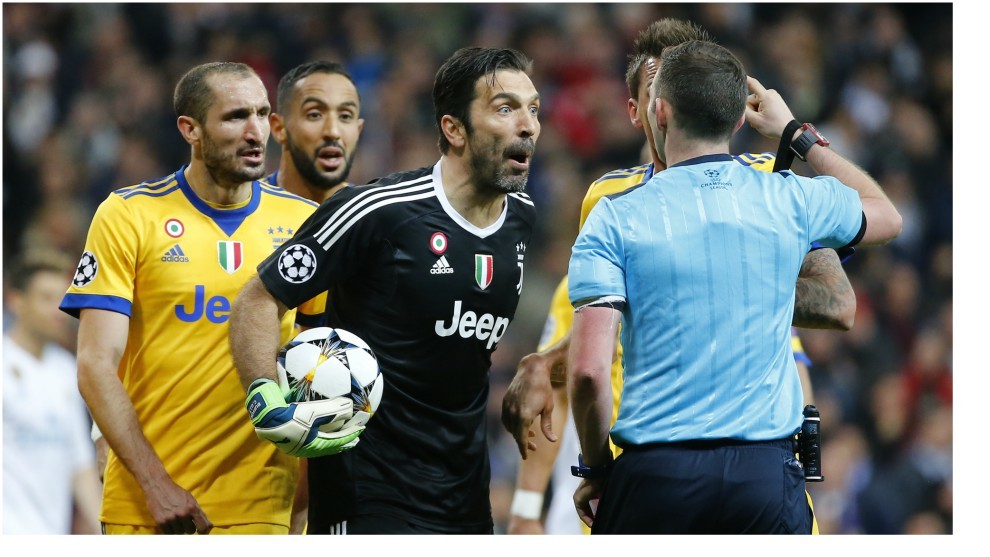 Juventus goalkeeper Gianluigi Buffon has no regrets over his referee rants during and after a controversial Champions League exit at the hands of Real Madrid.
A modern day legend endured a night to forget in what could be his last appearance on the grandest of European stages, with the Bianconeri bowing out amid chaotic scenes at Santiago Bernabeu.
Michael Oliver's decision to award Real a stoppage-time penalty led to Buffon being dismissed for dissent, with the 40-year-old going on to claim the English official was the destroyer of dreams and had "a garbage bin for a heart".
Buffon told Le Iene: "I don't have to make up for anything, because I am a human being who puts passion, sentiment and anger into what I do.
"You find a way to speak, right or wrong, that at times can seem excessive… but this is me, I am Gigi Buffon. The other night the game had finished an hour and a half ago, so consequently what one expresses at that moment are sentiments and thoughts that are strong, in certain respects raw, but the sentiments of a man who won't hide behind a veil of hypocrisy and instead throws out what is bubbling in his guts. End of story.
"Right there, you cannot ask a man who lives sport as deeply as I do to be balanced, because even if I expressed these feelings in an exaggerated way, they were still logical thoughts. I'd say them all again. Maybe with a different type of language, one that was more civilised, let's say. But the content remains and I stand by all of it."