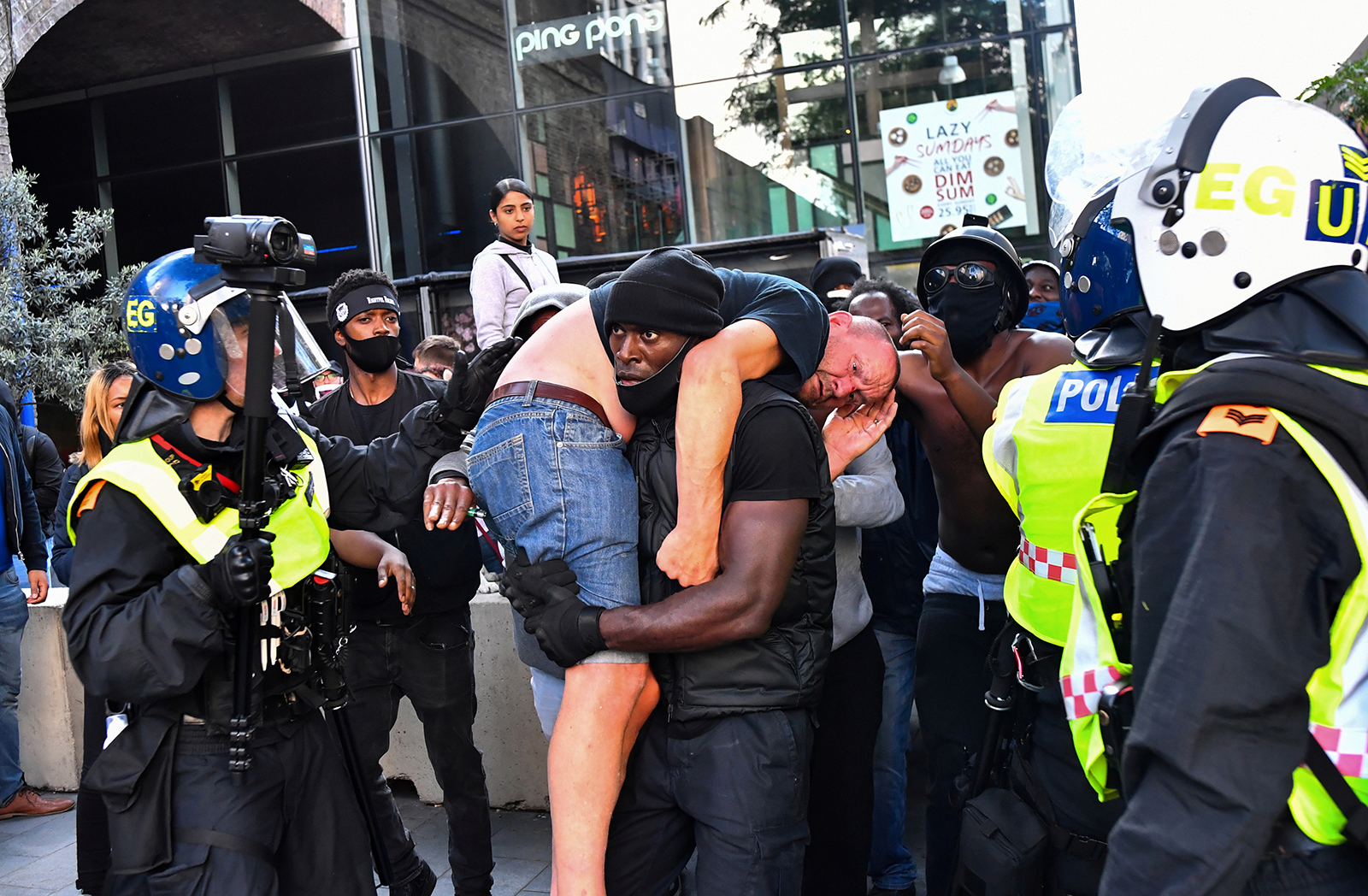 …Says he wants 'equality for all races and people'
The black man seen carrying an injured white man to safety during a chaotic scene at protests in the UK capital London on Saturday told CNN he did it to avoid catastrophe.
The image of Patrick Hutchinson's selfless act has now spread across the globe. Hutchinson told CNN Sunday it was the first Black Lives Matter protest he attended, and he helped the white man because he didn't want the main reason for the protests to be lost in one moment of violence.
Protesters in London and all over the world have taken to the streets calling for police reform after the deaths of black people at the hands of police. These deaths most recently include George Floyd in Minneapolis and Rayshard Brooks in Atlanta.
"My real focus was on avoiding a catastrophe, all of a sudden the narrative changes into 'Black Lives Matters, Youngsters Kill Protesters.' That was the message we were trying to avoid," Hutchinson said.