Nigeria
Alimosho Media Dons Meet Ayobo-Ipaja Mayoress
...Seek her motherly support and advice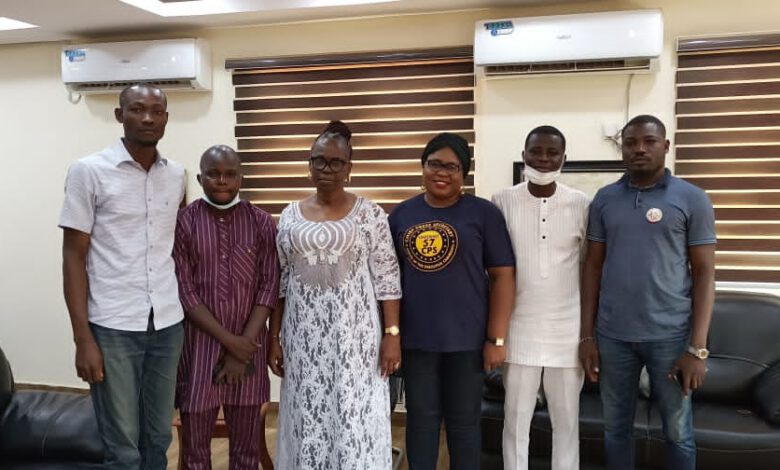 The Chief Press Secretaries (CPSs) across the entire Alimosho Federal Constituency were in attendance at the office of the Executive Chairman, Ayobo-Ipaja LCDA Hon. Mrs Bola Shobowale on a courtesy visit.
The visit, according to them is meant to familiarise themselves with the Mayoress and to Congratulate her on her successful election and swearing-in as Executive Chairman of Ayobo-Ipaja LCDA.
Speaking on behalf of the CPSs, Comrade Olakunle Oyejobi (Agenda) -the CPS Egbe-Idimu LCDA stated that the visit is aimed at appreciating God for her success despite all odds. It is also an opportunity to wish her well in the new assignment as the Executive Chairman.
In her contribution, Mosunmola Olabige, the CPS Agbado/Oke-Odo LCDA added that being a female, it's an encouragement for her and all females around. According to her, It is a sign that a female can be whatever she wants to be without being intimidated in a state where males occupy almost all government positions.
In his concluding remarks, Comrade Babatunde Opeyemi Yusuf (BOY) the CPS Alimosho LGA added that the visit is a continuum. It is a visit aimed at familiarising with all Alimosho Mayors with the understanding that Alimosho is one and so are the Chairmen. As a result, the visit will be done to other LCDAs and LGA.
In her response, Shobowale reaffirmed the oneness of Alimosho and tasked the CPSs to ensure that they do everything within their capacity to keep it so being the voice of the grassroot. She consequently promised to give the CPSs all the support needed to do their job effectively and efficiently.
Comrade Rasak Jimoh, the CPS Ayobo-Ipaja LCDA appreciated the CPSs for making it down to his home and wished them a safe return to their base.