Sports
20th NSF: T20 Event Results For Cricket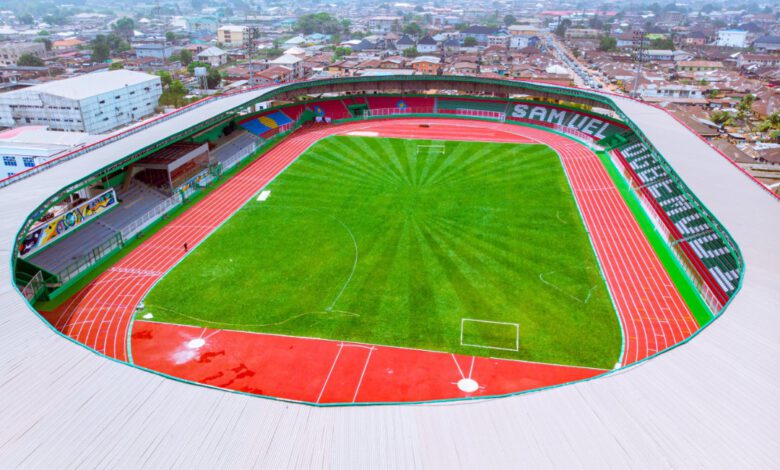 The female category of the T20 cricket event results have seen Edo State winning all her games so far.
The final games for the females which will be decided this evening, have seen team Edo females beating States like Kaduna and Akwa Ibom States.
In their first game, Edo defeated Kaduna State by 8 wickets; 47/2 (8.3Ov) to Kaduna's 43/3 (15.0Ov).
In the other match, Edo beat Akwa Ibom by 3 wickets; 79/7 (14.0Ov) against Ibom's 78/3 (15.0Ov).
Also, Akwa Ibom females defeated Kaduna State by 83 runs full scorecard; 110/2 (15.0Ov) against 27/10 (10.3) with Lagos State also have 19 runs to outwit the FCT team; 87/4 (15.0Ov) against 68/9 (15.0Ov).
We report that in the male games, Kwara State won their match against Delta State by 4 runs full scorecard; 98/7 (15.0) with their counterpart scoring 94/8 (15.0).
Akwa Ibom who had lost in the female category to Edo, won their game against Kaduna by 83 runs full scorecard; 110/2 (15.0) against Kaduna's 27/10 (10.3).
The Lagos State male team were edged out by the Edo team as they were beaten by 8 wickets; 71/2 (10.0v) against 66/6 (15.0v).
Lagos however had their smile against Anambra by defeating them by 95 runs; 129/3 (15.0Ov) against 34/9 (10.3Ov).
The last game was between Kaduna State and Kwara State, Kaduna State won by 55 runs; 103/7 against 48/10 (11.0Ov).
The female's games in the T20 category will be decided on Wednesday evening while the ODI with the male counterpart expected to be concluded Thursday.
We report that the ODI cricket matches will commence on Thursday.