Transfer News Live: Sanchez To United, Carroll To Chelsea, Mkhitaryan, Aubameyang To The Gunners And All Other Updates
Another day of transfer market action is in the books, and it's been a busy one. Here's a summary of what's gone on today:
– Aubameyang' has asked Borussia Dortmund to be allowed to leave, while in England there have been reports that is move to Arsenal is essentially done.
– The Corriere della Sport have insisted that Real Madrid are ready to try to sign Icardi, while elsewhere there is talk of Inter trying to improve his contract.
– Theo Walcott is close to signing for Everton. According to English media, he was undergoing a medical today.
– The latest Alexis Sanchez development is that Mino Raiola has said he'll only join Manchester United if Henrikh Mkhitaryan goes to Arsenal.
– Jose Mourinho is reportedly close to signing a new deal with Manchester United.
21:45. Mourinho is close to renewing with Manchester United
The National are reporting that Jose Mourinho is close to signing a new deal with Manchester United. He currently has a contract until 2019, but is reportedly set to extend it by a further two seasons.
21:25. Inter are trying to keep Icardi
With Real Madrid interested in Mauro Icardi, Inter want to make sure they can keep their star man and they want to offer him a new deal so that they can up his release clause to 110m euros. That's according to 'Sportmediaset'.
21:10. Ben Arfa says no to Bordeaux
Even though he isn't getting minutes for PSG, Hatem Ben Arfa does not want to leave the club this window and has turned down Bordeaux, according to France Football.
20:51. Remy is close to joining Levante
Paco Jemez doesn't see a place for Loic Remy in his Las Palmas squad and, according to L'Equipe, he is close to moving to Levante.
20:18. Valencia look towards Vigo
While Valencia would like to bring back Joao Cancelo to boost their right-back options, they are also, say Super Deporte, looking towards Celta Vigo and their full-backs Jonny and Hugo Mallo.
19:24. Emre Can says he has no deal with Juventus
Emre Can may have been linked with Juventus, but the Liverpool player has stated that he has no deal with the Italian club, even if his agent is analysing all options.
19:07. Marlos Moreno signs for Flamengo
Marlos Moreno has been on loan from Manchester City at Girona this season, but hasn't had many minutes and has now joined Brazilian side Flamengo.
18:50. Villarreal want to buy Bacca
According to La Gazzetta dello Sport, Villarreal have gotten in touch with Milan over a permanent transfer of Carlos Bacca, who is on loan with the club. But, they reportedly want to pay no more than 12m euros, even if the purchase option in the contract is 15.5m euros.
18:32. Juanpe signs a new deal with Girona
Girona have just confirmed that defender Juanpe has penned a new deal, which links him with the Catalan club until 2022.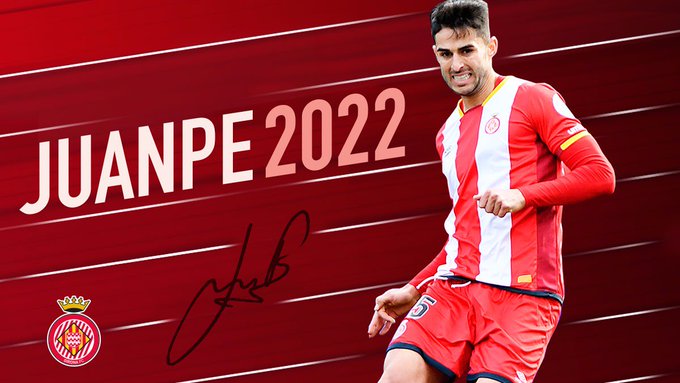 18:15. Arsenal and Dortmund have a deal for Aubameyang
According to The Sun, Arsenal and Borussia Dortmund have come to an agreement for the transfer of Pierre-Emerick Aubameyang, who'll come to replace Alexis Sanchez.
18:02. Conte to play Batshuayi in the FA Cup
Michy Batshuayi may have been linked with a move to Sevilla, but he will play for Chelsea against Norwich in the FA Cup, as a result of the other absences.
17:43. Carroll is close to joining Chelsea
According to the BBC, Andy Carroll is close to moving to Chelsea, in a deal worth 30 million euros.
17:25. Walcott coule be an Everton player by the end of the day
Theo Walcott is so close to joining Everton that he could be confirmed as a Toffee by the end of the day. According to Sky Sports, he is currently undergoing a medical.
17.14. Could Lucas Moura join Tottehnam?
English media are reporting that Tottenham are working to try to sign Lucas Moura, who isn't happy at PSG. They believe he could move to the London-based club in the coming weeks.
16.52. Deportivo's goalkeeping merry-go-round
Deportivo La Coruna haven't had a clear No.1 all season and now they're interested in David Soria, who could be the latest in the long line of players to have worn the Galician club's goalkeeping gloves.
16.30. 112m figure for Mahrez
Leicester City want 112 million euros for Mahrez it is being reported in the UK.
16.05. Mkhitaryan, the key for Alexis to sign for United
Mkhitaryan agreeing a move to Arsenal is key to Alexis Sanchez's move to Manchester United it is being reported by Sky Sports.
15.45. Conte rules out Alexis
Antonio Conte has said that he does not expect Chelsea to sign him in a press conference.
15.20. Mino Raiola over the future of Alexis
Mino Raiola, Mkhitaryan's agent says that Alexis Sanchez's move to Manchester United depends on whether his player accepts a move to Arsenal.
14.59: Theo Walcott wanted by Everton
The Daily Mail say that Theo Walcott is close to signing for Everton for a figure around 20 million pounds.
14.15. New contract for Wilshere for less money?
BBC say that Arsenal have offered Jack Wilshere a new contract but for less money.
13.57. Deulofeu to Napoli?
'Sport' newspaper say that Napoli are interested in Gerard Deulofeu and want to sign him this month.
13.34. First words from Lisandro Lopez at Inter
Inter have officially announced Lisandro Lopez at Inter and he said "thankyou to the Benfica family for the way they have been with him during his time in Lisbon."
13.12. Arsenal pearl wanted by Real Madrid and PSG
According to the 'Daily Mail' Real Madrid and Paris Saint-Germain are interested in 18-year-old Reiss Nelson.
12.58. David Soria wants to leave Sevilla
David Soria, as last summer, wants to leave Sevilla due to a lack of minutes this summer. Sergio Rico is the firm number one in goal and Soria wants to go elsewhere.
12.42. 'Corrierre dello Sport': Real Madrid ready for Icardi
Lack of goals by the Real Madrid attack, especially Karim Benzema who has only five goals from 20 games, is leading them to look at Icardi, according to reports in Italy.
11.58. Alexis Sanchez saga continues
The future of Alexis Sanchez is still in doubt with plenty of possibilities including player exchanges.
11.39. Chelsea target Richmond Boakye
Antonio Conte wants to bring in Boakye from Red Star Belgrade for the second half of the season according to the Daily Telegraph.
11.27. Juanmi Callejon returns to Bolivar
The brother of Jose Callejon has returned to his team in Bolivia, Bolivar, where he played for before and now comes back after playing in Saudi Arabia.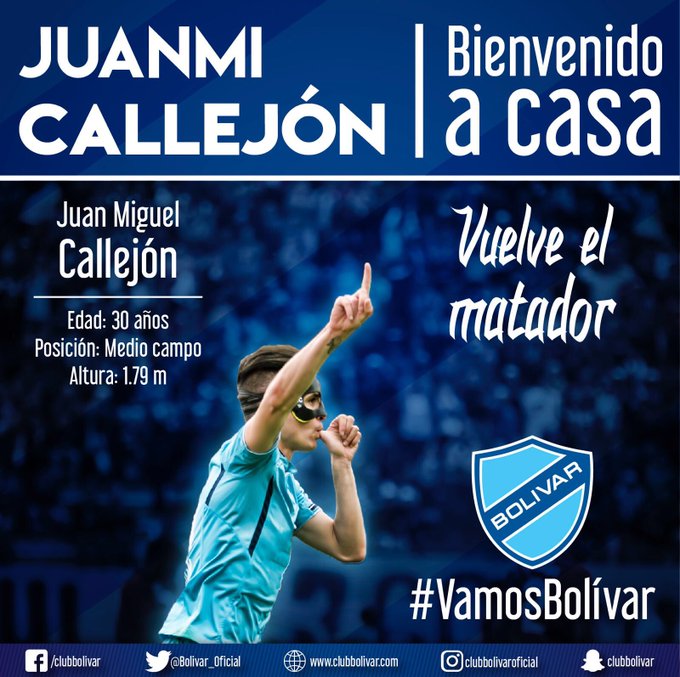 11.15 Aubameyang asks to leave Borussia Dortmund
According to 'Bild', Aubameyang has asked Borussia Dortmund to leave the club. He missed the last game for disciplinary reasons and Arsenal are being linked to the striker.
11.10. Gameiro to stay at Atletico at least until June
Reports in France say that Kevin Gameiro does not want to leave Atletico Madrid despite the arrival of Diego Costa.
10.59. Lekue renews to 2023
Inigo Lekue has signed a new deal with Athletic that will keep him at the club for another four years.
10.45. Valencia want to off-load three players
Following the arrival of Coquelin and Vietto, they also want to reinforce the right side with the return of Joao Cancelo. Also they want to get rid of three players from the squad.
10.30. Pau López, Free to Juve or Napoli?
Espanyol goalkeeper Pau Lopez is yet to sign a new deal and Tuttosport are claiming that Juventus and Napoli are interested in him.
10.25: Welcome to another day of news and gossip in the winter transfer window. Follow it live with Marca.com.