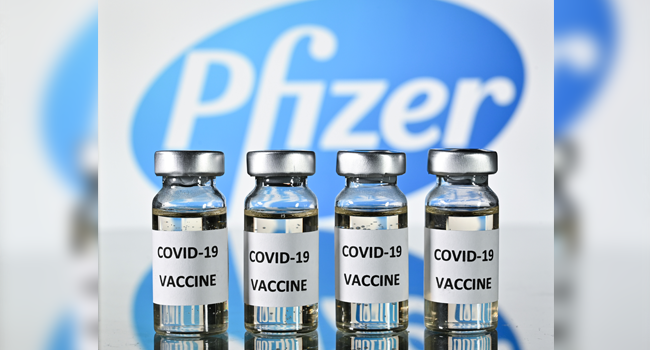 The Food and Drug Administration (FDA) paved the way on Friday for Pfizer-BioNTech's COVID-19 vaccine to be approved for children aged five to 11, opening the door to getting millions more shots in arms.
The FDA signed off on smaller doses for children than those given to adults and teenagers in its emergency use authorization. The dose approved by the FDA is one-third of that given to the other age groups, and the health authority said the vaccine proved 90.7% effective in preventing COVID-19 in children.
It found no serious side effects in a study comprised of over 4,600 children.
"As a mother and a physician, I know that parents, caregivers, school staff, and children have been waiting for today's authorization. Vaccinating younger children against COVID-19 will bring us closer to returning to a sense of normalcy," Acting FDA Commissioner Janet Woodcock said in a statement.
"Our comprehensive and rigorous evaluation of the data pertaining to the vaccine's safety and effectiveness should help assure parents and guardians that this vaccine meets our high standards," she added.
The US Centers for Disease Control and Prevention (CDC) will have the final say on whether or not Pfizer-BioNTech's vaccine will receive approval for children. An advisory committee will meet next week to take up the FDA's decision.
Children five to 11 comprise 39% of COVID-19 cases in people younger than 18, according to the FDA. Roughly 8,300 COVID-19 cases in children resulted in hospitalization, and 146 children have died.
"The FDA is committed to making decisions that are guided by science that the public and healthcare community can trust. We are confident in the safety, effectiveness and manufacturing data behind this authorization," Peter Marks, the director of the FDA's Center for Biologics Evaluation and Research, said.