Metro
Senator Andy Uba In Trouble Over Heritage Bank Debt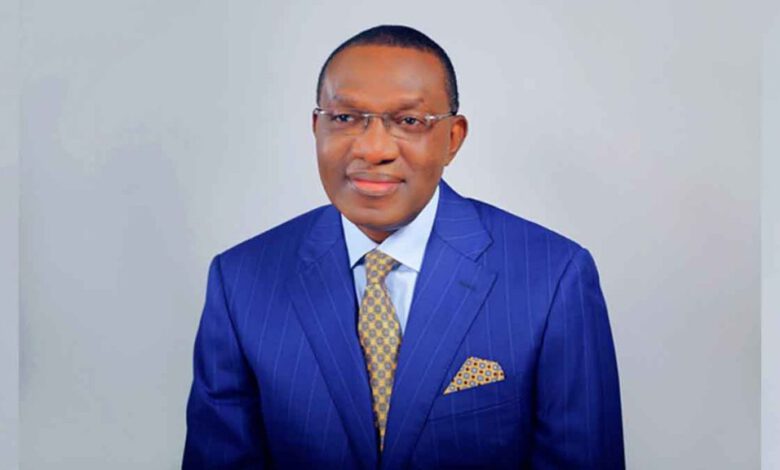 Senator Andy Uba is facing fresh troubles over his bad debt in Heritage Bank.
Hence, Heritage Bank staff has stormed Senator Andy Uba Abuja resident to demand payment of his loans from the bank.
Though the exact amount Uba owes the bank has not been made available, a credible source stated that the debt is in billions.
His indebtedness, insider confirms, has become huge source of worry to the bank executives so much so that the bank mobilized early on Monday, June 21 and stormed his Abuja residence to compel him to pay.
In a video that has gone viral, a voice, ostensibly one of the bank's executives, was heard saying, "We are staff of Heritage Bank in Abuja and we are here Senator Andy's house house in Abuja.
"Senator Andy Uba has been owing the bank for a couple of years now and we are here for a very peaceful meeting with him to ask him to kindly repay those loans because those are depositors funds.
"Those monies if they are not repaid will throw the number of people you see here with their families out of work and we know the situation of things in the economy and if these number of people are thrown out of job, we know what it means.
"So, we are here to appeal to him to kindly pay up this money so that this people will not lose their job and of course the bank becomes a going concern.
This online news platform gathered that Senator Andy Uba, who is representing Anambra South Senatorial District in the Senate is said to have been indebted to Heritage bank to the tune of N3bn.
The protesting workers, who were seen in a video footage, wore the T-shirts of the bank with some of them carrying placards.
While the amount which the Senator is owing was not stated in the video, News Online gathered that the Uba is indebted to the bank to the tune of N3bn for three years.
Glamtush understands that this is coming on the heels of Anambra November 2021 governorship election in which the senator is a major competitor.
Recall that Andy Uba, the senator representing Anambra South Senatorial District has emerged as the governorship candidate for the Young Progressives Party (YPP) in the state.
This online news platform understands that Andy Uba emerged unopposed at a primary election organised by the party in Abuja on Thursday.
He was cleared to fly the flag of the party after the party's national leadership presented him with a certificate of clearance during its meeting in Abuja.