Tennis
Novak Djokovic Recognises Mistakes In Australia Travel Documents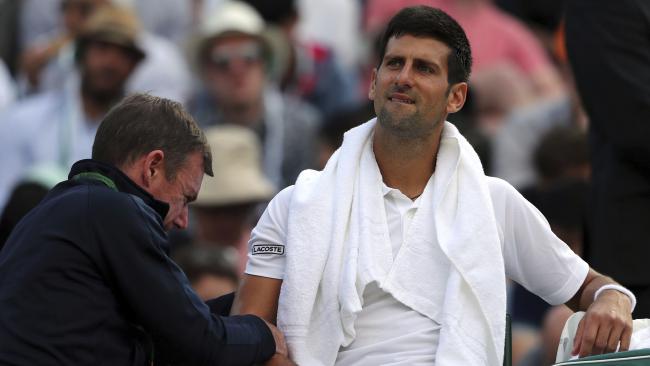 Novak Djokovic has admitted that he made a mistake on his documents to get into Australia and in attending an interview, despite testing positive for COVID-19.
Recent developments surrounding Djokovic and his vaccination status have caused confusion and uproar in Australia ahead of the Australian Open tournament.
The latest issue regarding whether he was positive for COVID-19 upon traveling to the country has led to the world No.1 making a statement.
"I want to address the continuing misinformation about my activities and attendance at events in December in the lead up to my positive PCR COVID test result," Djokovic said in a message on social media.
"This is misinformation which needs to be corrected, particularly in the interest of alleviating broader concern in the community about my presence in Australia, and to address matters which are very hurtful and concerning to my family.
"I want to emphasise that I have tried very hard to ensure the safety of everyone and my compliance with testing obligations."
The 34-year-old then explained the circumstance that he found himself in ahead of traveling to Australia to feature in the Australian Open.
"I attended a basketball game in Belgrade on December 14, after which it was reported that a number of people tested positive with COVID 19," Djokovic continued.
"Despite having no COVID symptoms, I took a rapid antigen test on 16 December which was negative, and out of an abundance of caution, also took an official and approved PCR test on that same day.
"The next day I attended a tennis event in Belgrade to present awards to children and took a rapid antigen test before going to the event, and it was negative.
"I was asymptomatic and felt good, and I had not received the notification of a positive PCR test result until after that event.
"The next day, on December 18 I was at my tennis centre in Belgrade to fulfil a long-standing commitment for a L'Equipe interview and photoshoot. I cancelled all other events except for the L'Equipe interview.
"I felt obliged to go ahead and conduct the L'Equipe interview as I didn't want to let the journalist down, but did ensure I socially distanced and wore a mask except when my photograph was being taken.
"While I went home after the interview to isolate for the required period, on reflection, this was an error of judgement and I accept that I should have rescheduled this commitment."
Djokovic then commented on his inability to properly fill out his travel declaration to enter Australia, originally stating that he had travelled directly from his training camp in Spain, but he failed to state that he went there via Serbia, which is a breach of Australian travel rules of remaining in one country for two weeks before arriving in the country.
"On the issue of my travel declaration, this was submitted by my support team on my behalf – as I told immigration officials on my arrival – and my agent sincerely apologises for the administrative mistake in ticking the incorrect box about my previous travel before coming to Australia," Djokovic noted.
"This was a human error and certainly not deliberate. We are living in challenging times in a global pandemic and sometimes these mistakes can occur."
No clear end in sight for Djokovic
His statement comes at a time of serious pressure on the Australian government to stay strong on its stance to expel Djokovic for failing to follow the proper protocols when it comes to entering the country.
Had he travelled directly from his training camps in Sotogrande (Cadiz) and Malaga to Australia, then he would not have impeded regulations.
However, it seems that the tennis player stopped off in his native Serbia to spend Christmas there ahead of the Australian Open, with this being where the infringement lies.
What next for Djokovic?
Initially Djokovic received medical exemption to be allowed entry into Australia after having tested positive for COVID-19 on December 19, with the player having thus far been unwilling to get the vaccine.
However, his visa was denied and he was kept in a hotel whilst the tribunal made their judgement. He was allowed entry to remain in the country, but he could still be expelled from the country.
The 2022 Australian Open began on January 9 and ends on January 30.