LifeStyle
Normani & Cardi B Naked In Wild Side Hot New Music Video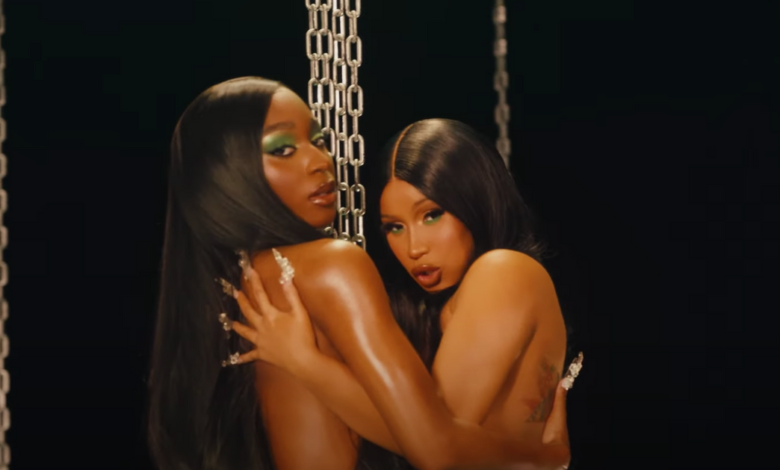 Normani and Cardi B have featured in a steamy music video for their song 'Wild Side', which has already generated a lot of attention online. In fact, the video, which was directed by Tanu Muino, has garnered over a million views on YouTube in less than a day.
The music video follows Normani as she goes from room to room, displaying her dancing ability along the way, before Cardi B enters the mix at the 2:34 mark in the clip.
"I had already been in rehearsal for about three weeks preparing for the video when Cardi heard the record for the first time," Normani recalled in a press release.
"She really showed up for me and brought this record to life by simply doing what Cardi does best. I love that woman down and I'm forever grateful."
Mouth-watering imagery
What has caught the attention of many is the fact that Cardi B is naked when she enters the video, but then she is joined by Normani, who is also naked, as they hold each other close.
The video then switches to Normani – clothed again – dancing in a couple of different rooms, before then switching back to the imagery of the 25-year-old and Cardi B briefly, as they seem to grind up and down a pole.
This is not the first time that the two have linked up for a music video, though, as Normani made a cameo appearance in Cardi B's hit song 'WAP', which also featured cameos from the likes of Rosalia, Mulatto, Sukihana and Rubi Rose.
Normani's debut album is still in the works
'Wild Side' is the fifth single released by Normani, who is continuing to work on her highly anticipated debut album.
Plenty of music fans around the world are waiting for Normani to announce that an album is on the way, which could be sooner than we think due to the popularity of 'Wild Side' already, and one person who cannot wait is Cardi B herself.
"The world is ready for Normani supremacy!!!!" Cardi B tweeted.
Cardi B, it is worth noting, is currently pregnant for the second time.