Politics
Kwara '23: APC Central District Senatorial Candidate, Mustapha Congratulated, Promised Support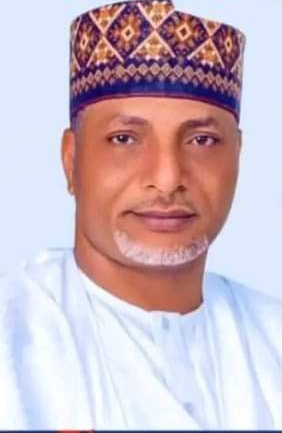 Convener, Coalition of 70 Civil Society Organizations and National President, Campaign for Dignity in Governance (CDG), Comrade Razaq Olokoba has congratulated the Kwara State Senatorial candidate of the All Progressives Congress (APC), Mallam Soliu Mustapha on his emergence at a party primary recently.
Olokoba, who also hails from Ilorin, the capital city of the state at a media interaction in the town weekend said the feat by Mallam Mustapha is a clear indication that the primary election handlers really did a thorough job that led to fishing out the best material to contest for a seat at the Senate to represent the sophisticated people of the Kwara Central Senatorial district.
While describing the newly elected APC candidate as the right choice for the job, the human right activist and public commentator of repute assured him of full support of his teeming members across the nation and beyond of unrivalled support and cooperation during the electioneering, promising to organize huge rallies acros the state to solicit support for his victory.
Speaking further, Olokoba reminded that, "Mallam Mustapha is a big personality that cannot be ignored because before any indigene could be made the Turaki Ilorin, the fellow must have paid his due in the community," reminding that, "that is the tittle bestowed on the late Senate Leader Senator Abubakar Olusola Saraki, father of the immediate Senate President, Senator Abubakar Bukola Saraki."
The political observer and public analyst expressed the delights that, "what would make support easy is the fact that, Mallam Mustapha and Governor Abdur-Rahaman Abdur-Razaq are from the same Central District and the same party, meaning that we will therefore use only one proverbial stone to kill two proverbial birds successfully and naturally."
With the situation on ground, Olokoba spoke further, "the people of the state would be better for the combination of Governor Abdur-Razaq and Mallam Soliu Mustapha as one would be complimenting the efforts of one another in the art of state and nation building via legislative and legislative arrangement, enthusing that, "the rear combination is a special blessing of the Almighty Allah for the people of the state."
Concluding, the renowned activist therefore solicited for maximum support for the duo with the aim of assisting them to serve the people more for the good people of the state reputed for being lovers of peaceful co-existence and harmony, assuring that, "Abdur-Razaq and Mallam Mustapha would not disappoint the people that gave them the mandate to serve them."