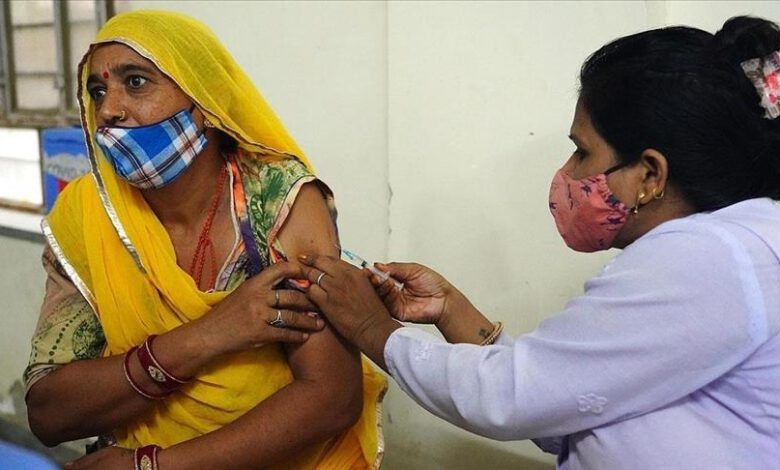 India on Friday administered a record 10 million COVID-19 vaccine doses in a single day, the country's Health Ministry said.
Figures released by the ministry showed that a total of 10,064,032 vaccine doses had been given across the country in a single, raising the total number of doses administered to 620 million.
Prime Minister Narendra Modi said the achievement was a "momentous feat."
"Record vaccination numbers today!," Modi wrote on Twitter. "Crossing 1 crore (10 million) is a momentous feat. Kudos to those getting vaccinated and those making the vaccination drive a success."
Early on Friday morning, the ministry had said that 44,658 new cases had been recorded in the last 24 hours, with the total reaching 32.6 million across the country.
There were also 496 deaths, with the total fatality count rising to 436,861 as the country grapples with a second wave of the coronavirus outbreak.