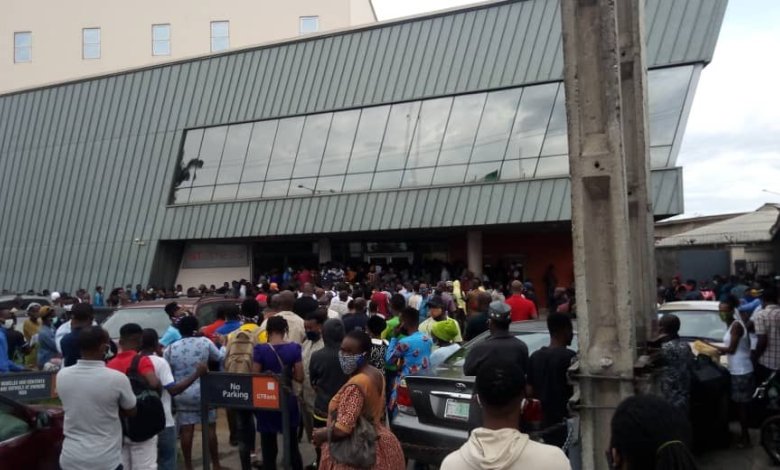 President Muhammadu Buhari on the 27th of April, in a nationwide address, announced the easing of the lockdown order in Lagos, Ogun and Abuja.
The declaration by the President was welcomed with mixed reactions, as a section of Nigerians deemed it a good one while others called it a dangerous one. Neutrals also existed, with where the decision would lead Nigerians unknown.
Exactly a week after the announcement by Buhari, Nigerians have buried and ignored social distancing measures set by the Nigeria Centre Disease Control, NCDC, to help in reducing the spread of the novel coronavirus pandemic.
While face masks were used, as instructed by the government, many people placed them wrongly. Photos shared on social media by Nigerians showed toe-to-toe and shoulder-to-shoulder positions by many, with social distancing, ignored.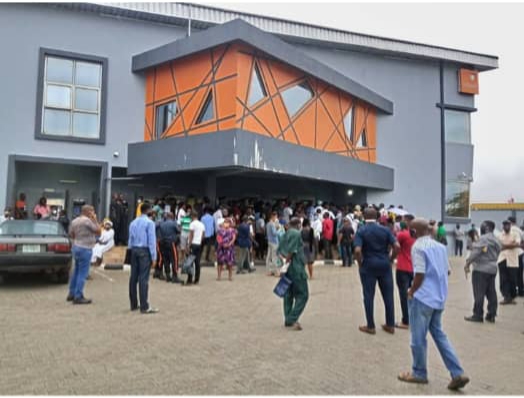 In bus stops, there were tussles on queues with physical distancing thrown to the sharks. There was hardly any distance, as Nigerians disregarded the 2-metre standard.
Guarantee Trust Bank, Zenith Bank, among others didn't have a better day, as crowd control became a tough job. Tussling, shoving and pushing were the characteristics of the day in many locations around the country, despite the presence of a very infectious disease, COVID-19.
The NCDC on Sunday reported another 170 cases on the day, with total case incidence standing at 2558, with 2071 of them, active cases. With 87 deaths and a Case Fatality Rate of 3.4% and one that stands exactly at the World Health Organisation's projections, Nigerians are playing an extreme sport – negligence.
The NCDC may have its hands full in the coming days and the dangers ahead are enormous, if Nigerians keep ignoring the needful, and helpful.