NBA
Buccaneers Ruled Out Antonio Brown For Monday Night Football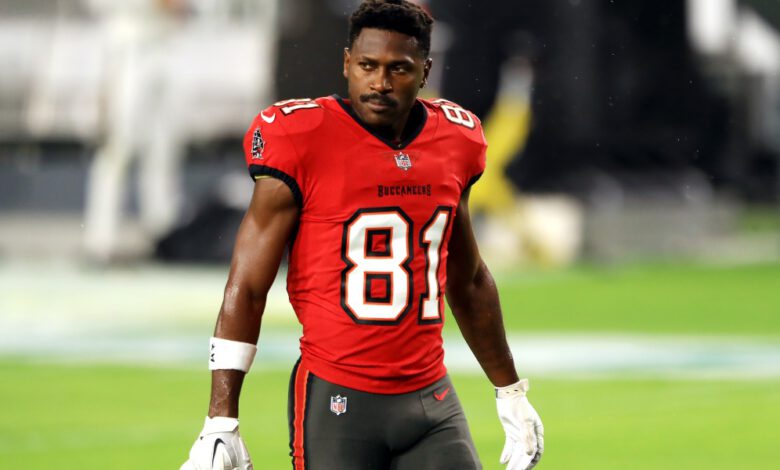 The Tampa Bay Buccaneers wide receiver Antonio Brown, who was charged this week with obtaining a fake COVID-19 vaccination card, has been ruled out for Monday Night Football against the New York Giants.
Brown has not played since suffering an ankle injury in Week 6 against the Philadelphia Eagles and, while he has progressed, did not practice with the team this week.
A few days ago, Brown's former resident chef, Steven Ruiz, accused the veteran receiver of obtaining a fake COVID-19 vaccination card and noted that Brown had obtained it from a Bucs teammate.
Although Ruiz said he was unable to get the fake cards for Brown and Moreau, Brown showed him the ones he got elsewhere for himself. That reportedly occurred just before the Buccaneers had to report to training camp.
Brown's attorney denied the allegation. In addition, coach Bruce Arians said Friday that the team did its due diligence in examining the players' vaccine cards and that "the league will do its due diligence."
Following the Times report Thursday afternoon, the Buccaneers assured in a statement that "no irregularities" were observed on their players' vaccination cards.
"After an extensive educational process conducted throughout our organization this past offseason highlighting the benefits of the COVID-19 vaccines," reads the statement.
Buccaneers players in doubt
Arians said Saturday that tight end Rob Gronkowski, cornerback Sean Murphy-Bunting and wide receiver Scotty Miller are among the players who will be doubtful until the last minute.
"I'm sure the arrow is pointing up for a couple of guys," Arians noted.
Murphy-Bunting and Miller are still on injured reserve but may be activated.
The Buccaneers are also waiting to see if corner Dee Delaney will pass the concussion protocol. If he doesn't, Arians said the team would likely call up Blidi Wreh-Wilson from the practice squad.