Politics
Alimosho: Luqman Orelope Joins Assembly Race, Assures Constituents of Active Representation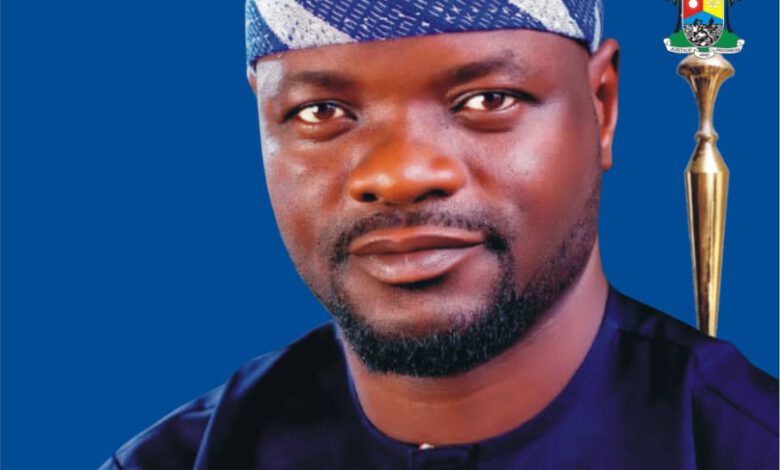 Luqman O. J. Orelope was born on the 12th of August,1972 into the noble family of Alhaji Jimoh Akanbi Laka Orelope (a.k.a Baba Orelope).
Pa Jimoh A. Laka Orelope, was a farmer, businessman, politician and a great philanthropist before his demise.
The name Orelope reverberates across Alimosho federal constituency and beyond – hence – the young Orelope intent of joining politics (Over the years), is to continue what the name 'Orelope' has been contributing to the development of Alimosho Local Government, Lagos State and at the national level.
Luqman Orelope is an indigene of Idimu/Egbeda (Awori), Alimosho – Lagos who had served his state meritoriously at local government level as Chairman House committee on transportation and later as the secretary to the Alimosho local government.
The scion of Orelope's is an excellent public administrator of high repute.
He bagged his first degree at the University of Lagos with BSC in public administration.
He had his elementary education at Ore – Ofe Primary School, Dopemu Agege 1978- 84, he proceeded to Oniwaya High School Agege for his senior secondary education between 1984- 1989 and had his West African examination council in 1991.
The young Orelope is offering himself to serve and contest in the 2023 general election to represent the good people of Alimosho Constituency'01 in the Lagos State House of Assembly.
•••
Therefore, I shall in all honesty and matter of competency discharge my responsibilities as a legislator if given the opportunity.
•As a public servant, I shall be committed to pushing for bills, and supporting motions that will be beneficial to the good people of Alimosho.
• The concern of my people shall be my priorities.
• Communication channel shall be created between my office – and – the constituents for feedback purposes – broad range of interests, experiences, biases, and more.
•Regular town hall meetings from time-to-time updates from the people and vice versa.
•I shall ensure facilitation of projects; Such as streets link roads to ease traffic congestion on major roads, infrastructures development, recreation centres for public use.
•Empowerment for the youths, Women, particularly the widows and skill acquisition programmes.
It will be an active, and responsible representation, I can assure you.
I count on your support.
Thank You.
Luqman O. J Orelope