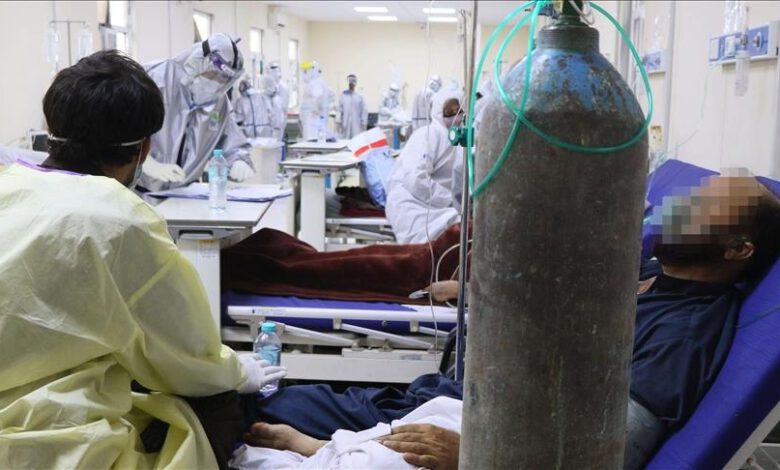 Spiralling out of control, the overall Coronavirus cases in Afghanistan crossed the 100,000 mark on Friday, threatening to engulf the country's fragile health system, warned the International Federation of Red Cross and Red Crescent Societies (IFRC).
According to the Afghan Health Ministry, 87 more people died and 1,677 new infections were recorded in the past 24 hours. The overall death toll from the COVID-19 outbreak surged to 4,030 in the country while the case tally peaked to 100,521 as the country grapples with the shortages of oxygen, vaccine and other resources.
According to the IFRC, infection rates have skyrocketed by around 2,400% in the past month as an estimated 14 million Afghans face the constant threat of violence, displacement, food insecurity, and poverty.
"Afghanistan is at a crisis point in the battle to contain COVID-19 as hospital beds are full to capacity in the capital Kabul and in many areas. This surge is fast spiralling out of control, adding huge pressures on our fragile health system and millions of people living in poverty. We fear that we are just a heartbeat away from the kind of horror that we have already seen in countries like India and Nepal," warned Dr Nilab Mobarez, acting president of Afghan Red Crescent Society.
Afghanistan resumed the vaccination campaign following a gap of nearly a month after receiving the much-needed consignment of 700,000 doses of the coronavirus vaccine donated by China.
According to official figures, more than 1 million doses of COVID-19 vaccines have already been administered in the country.
Half of these vaccines, an estimated 500,000 doses were gifted to Afghanistan by India while another 486,000 doses came through COVAX, a global vaccine-sharing facility.
In February, Afghanistan began the rollout of the Indian-made COVID-19 vaccine as it calls for more international support to vaccinate at least 20% of the estimated population of 38 million this year, and 60% by the end of 2022.