Politics
2023: Why We Are Backing Fashola For President – Haroon, NCAF Boss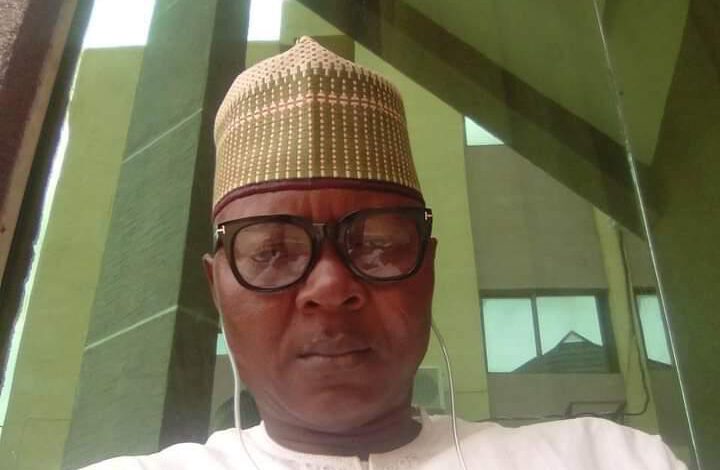 The agitation for the Minister of Works and Housing, Babatunde Raji Fashola (SAN), to succeed President Muhammadu Buhari in Aso Rock next year appears to have assumed national recognition and acceptability. Reason is that various groups, especially across the northern axis of the country are now rising up in favour of the former Lagos State governor to become President after Muhammadu Buhari in 2023.
A respected political mobilizer and community opinion leader from Nasarawa State, Mallam Buhari AbdulKareem Haroon, in an interview in Abuja recently explained reasons behind the acceptability of Fashola across the North Central States of the country.
Mallam Haroon, who is also the Zonal Coordinator of the North Central Alliance for Fashola (NCAF), said, the organization was formed to garner support for the Minister who he said, stands shoulder higher above other presidential aspirants galvanizing across the country for recognition and endorsement.
Can we be informed about the operational activities of your organization?
First of all, let me seize this opportunity to welcome you to our meeting where we are deliberating on how to examine all presidential aspirants for 2023 poll with a view to picking the best of them and supporting him. You know there are a few of them on the field now but there is a particular material, who we are convinced beyond reasonable doubt that is the most qualified among the lot.
However, the problem that we are trying to address is that that material has not signalled his readiness to contest.
Can the identity of the material be unveiled?
Oh, yes. nothing is shrouded in secrecy in our operations here. You can see the meeting is being conducted in the open with everybody having access to the venue. The material we are talking about is no other person than the former Lagos State two-term governor and current Works and Housing Minister, Mr. Babatunde Raji Fashola (SAN).
Our headache now, as I have said earlier is that he appears not ready to join the race. And I can assure you, Fashola is the only person the people are waiting for to declare for president. And if he eventually does, you would see the difference clearly.
And what is your group doing about that?
As you have just witnessed, we have founded an organisation within ourselves named North Central Alliance for Fashola (NCAF). And its term of reference is basically to map out an effective strategy to move Fashola out of his shell for the purpose of declaring to contest for president. And we are optimistic that the strategy would work because the call is a patriotic one. Fashola, being who he is would not likely ignore the patriotic call of the masses to serve them on the higher level.
Is there someone behind the scene sponsoring this project on his behalf?
We will pardon you for that question because it sounds insulting. I don't want to believe that you see us as people looking for what to eat! Let me tell you, Fashola we are talking about, some of us have never met him. We are interested in him through his performance we have been monitoring since when he was the governor of Lagos State either on radio, television, newspapers and journals.
Besides, his performance as Minister under President Muhammadu Buhari is so glaring as well as visibly concrete. In fact, Fashola's Performance is so much heart-warming that even the oppositions are also acknowledging his uniqueness. To say the least, on the issue of performance, the deaf can hear while the blind can also see.
There is no gainsaying that Fashola's performance so far is a success story. I want to congratulate President Buhari on his foresight at fishing out Fashola and saddling him with portfolios that have to do with infrastructure development. It is obvious that infrastructure is the backbone of any country across the world that yearns for economic development and growth.
And that brings us back to the issue of the presidency. It is against his ability to deliver against all odd that we want him to move up as president when the seat is vacant next year. We admire and adore him naturally for what he has been doing for the country. Our love for his presidency is never for any pecuniary gain but the welfare of the generality of the citizenry.
Remember President Buhari has not hidden his insatiable appetite for infrastructure development. He loves good roads, modern and durable bridges, an effectively functional rail system as well as stable power supply, affordable solid houses, and working refineries. And thank God for blessing Mr President with someone who fits the bill.
The time is running out and Fashola appears not in a hurry to declare if at all he would declare. What does your organization planning to do if he refuses to heed your so-called patriotic call to join the race?
Good question. There are several roads to the market. We have a committee looking into that. And I can assure you that we will stop at nothing to explore all the constitutionally permitted means of dragging him into the race. We are not even leaving out legal options to persuade him into joining the race.
My brother, hope you are not trivialising this matter under discussion! What we are talking about is about what is the best for the generality of the good people of Nigeria which all hands should be on deck to achieve. It is not about individuals or about selfish interests. It is a national project concerning you and I as well as generations unborn. It would amount to unpatriotic conduct for any Nigerian not to buy into this Fashola project. It is a serious matter that should be embraced by all well-meaning Nigerians both at home and abroad.
And let me disclose an open secret to you, my brother. As we are speaking, a huge rally across the length and breadth of the six states in the North Central zone is in the offing. It would be so huge that Fashola would have no option than to succumb to the patriotic pressure to serve his country more as Mr President. The rally would address two issues. One to convince him of our ability to mobilise the people for his presidency and two, to correct the erroneous impression flying around that the Minister cannot boast of any visible political structure on ground.
The rally is billed to take place latest in February and would take place in all major cities in the six states making the North-Central zone of the country. We, therefore, urge the artisans, activists, professionals, academicians, women groups, religious associations and other political organizations to be part of the rally aimed at seeing a better Nigeria.