Politics
2023: Court Cannot Compel Anybody To Declare Political Ambition – Lawyers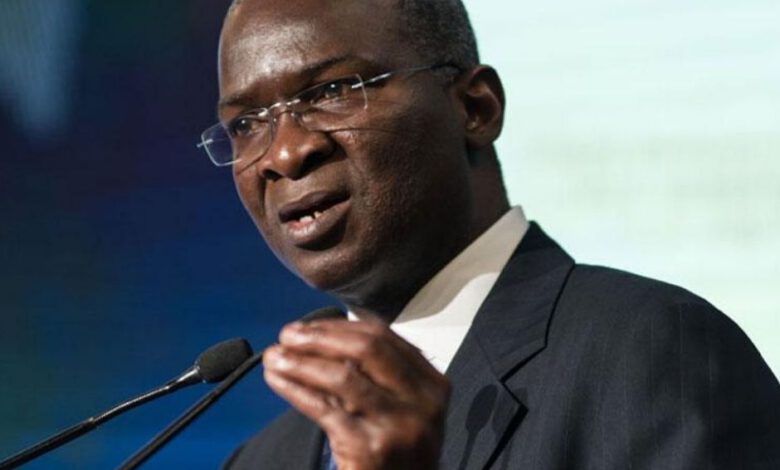 As the group of various pro-democracy organizations is muting the idea of going to court to pray the Judiciary to compel the Works and Housing Minister, Babatunde Raji Fashola (SAN), to declare presidential ambition against 2023, lawyers say no court would make such a pronouncement.
It is already in the public domain that some Civil Society Organizations (CSOs) have been rooting for the presidency of the former Lagos State Governor in 2023 but because he appears too busy to jump on the band wagon of some aspirants that are already making their aspirations known, our checks gave revealed that some CSOs are toying with the idea of using the court to compel the Minister to do their bidding by publicly throwing his hat onto the ring for the 2023 presidential race.
But when our correspondent went out to sample opinions of a few lawyers on the matter, here is what he brought:
Barrister Tiamiyu Sule Adegboyega, who studied Law at the Obafemi Awolowo University (OAU), Ile Ife, Osun State operates his T. S. Adegboyega and Co at Osogbo, Osun State capital has this to say:
"The court is truly vested with the power to determine cases. But the case must be competent to give the court such power. The power, in legal parlance, is called "jurisdiction".
"A case instituted, but which is incompetent is not the business of the court. For instance, it is not the business of the court to determine and compel a political party to declare a candidate's aspiration to political office.
"That is an internal arrangement for a political party to determine. The court has no business in that regard.
"Again, where a dispute is not submitted before the court for adjudication, no matter the rage in the society, it's not the business of the court to wade in. Otherwise, the court will be acting outside the law."
When another Lawyer, who craves anonymity was asked, Can the court hear a case where the litigant wants it to compel a person to declare political ambition? His response:
"Yes, of course, yes. It is the duty of the court to decide on any case before it even if only to dismiss it."
The last respondent, Barrister Deborah Abosede Ijadele-Adetona, (of God's Glory Chamber, Lagos), is a product of the Lagos State University (LASU), asserted thus;
"No case is beyond the court. Though some cases can start from mediation, it is when such could not be resolved that it can end up in court. But Court will not compel anybody to declare political ambition that is not in his/her mind."
Meanwhile, a lawyer and female rights activist, Temitope Success-Adekunle Esq did not blame those muting the idea of going to court to compel Fashola to join the presidential race, saying it was due to their conviction that the Minister's presidency would do the country a whole lot of good.