Nigeria
#TwitterBan: Reps Fault FG, Say Suspension Dictatorial, Ill-timed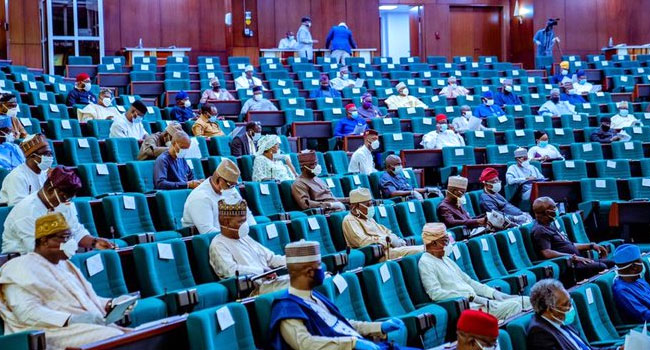 Nigerian lawmakers has faulted some of the issues raised by Minister of Information and Culture, Mr Lai Mohammed.
A member, Shaba Ibrahim (PDP/Kogi) said he agreed with the minister that national interest and security were at stake.
READ ALSO: UEFA Ban Rainbow Stadium Lighting In Support Of LGBTQ For Germany vs Hungary Match
He also admitted that Mohammed had done "a very beautiful rendition of the legal framework"  that supported the suspension.
Ibrahim, however, said, "Beautiful as it is, I just wonder if in the consideration of that ban, you took into cognizance, the coincidence of Mr President's tweet and Twitter's action, and the impression it created on the minds of millions of Nigerians and indeed the entire world.
"I say this because sometimes there is what you call 'claim of right made in bad faith.' You may well have a legal platform upon which to anchor that action but the circumstances are (the reasons) why you have everybody alluding to the (similar) action taken (by Twitter) against (President Donald) Trump."
"If you have been proactive, with due respect, you wouldn't have allowed all these infractions to go unchecked, until the President's tweet was taken down. I think, with all due respect, that was a disservice to us.
"We are at the mercy of people who handle social media irresponsibly. All it took to wake to that responsibility was for Twitter to bring down Mr President's tweet. With all due respect sir, I don't think that was good enough.
"I agree that no right is in absolute terms. But, again, we must mind the timing of it so that proactive actions are taken to nip these things in the bud. Because what you have done, whether you like it or not, looks like symptoms of emerging totalitarianism. And that is why everyone is shouting blue murder."
Another member, Chinedu Ogar (APC/Ebonyi) asked the minister about the efforts made by regulatory agencies especially the National Broadcasting Commission to address the issues until a tweet by the President was deleted and Twitter banned.
Also, Olatunji Shoyinka (PDP/Lagos), said, "We have all talked about the disadvantages, but there are advantages of the social media." He condemned the sudden nature of the government action.
Another member from Akwa Ibom, Aniekan Umanah, asked, "Did we have to wait for Mr President's tweet to be taken down before the government came to the realisation that certain things have been going wrong? Did we have to wait for a tweet to be taken down before we rediscovered these laws and all these sections that we have heard from the honourable minister?
READ ALSO: INEC Introduces Portal For Voters e-registration
"Mr Minister, my constituents are as unhappy as others in this country and they have asked me to plead on their behalf to the Federal Government through you to look at these issues."
But the lawmaker representing the Daura/Maiadua/Sandamu Constituency in Katsina State, Fatuhu Muhammad,  condemned the social media and the users.
Responding to the questions, Mohammed partly said Twitter was not banned, but suspended.