LifeStyle
Squid Game: Here Are Five Footballers With Maritime Nicknames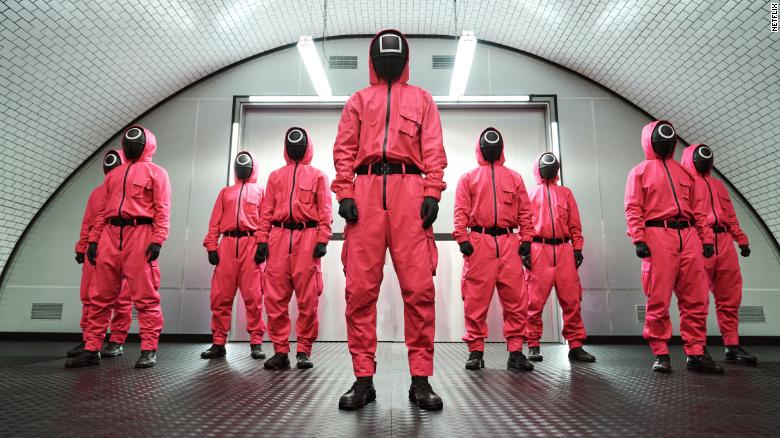 With the rapid rise of Netflix's new show 'Squid Game', many people have been using maritime nicknames for some of our favourite football players.
Here are the best ones.
Matuidi the Octopus
Blaise Matuidi may not be a footballer that grabs too many headlines, but his ability to grab and intercept the ball has earnt him this nickname.
He shone throughout his career with Paris Saint-Germain and Juventus and is currently playing for David Beckham's Inter Miami, where his midfield abilities continue.
Medusa Barthez
Who doesn't remember Fabien Barthez?
The goalkeeper that won the 1998 World Cup with France was always known as the 'Medusa' because of how much of a nuisance he was for strikers.
Barthez holds the record for 10 consecutive World Cup matches without conceding a goal.
He also triumphed at Euro 2000 and was exceptional for both Manchester United and Monaco.
Puyol the Shark
It would seem that you have to have won the World Cup to appear on this list.
In 2010, Carles Puyol won the competition with Spain and became nicknamed after the legendary Andres Montes.
As a mobile defender that was aggressive in both his defensive and offensive abilities, Puyol was a real shark on the pitch.
Nemo Ozil
The Turkish-born Germany international was also a World Cup winner back in 2014 in Brazil.
Mesut Ozil was nicknamed Nemo, after the Pixar film, for his dazzling play on the pitch.
There is no doubt that Ozil was a fantastic player in his prime, but sadly, we haven't seen too much of the classic Ozil in recent years.
Farfan the Seal
Jefferson Farfan is the only name on the list to not be world champion.
He is, however, one of Peru's all-time best players, having had a career at PSV Eindhoven, Schalke and Lokomotiv Moscow.
Farfan has interestingly enough won a league cup trophy at all of those clubs, but his greatest achievement was finishing as runner-ups in the 2019 Copa America.