Opinion
Sanwo-Olu: Humility Personified @ 57
By Razaq Olokoba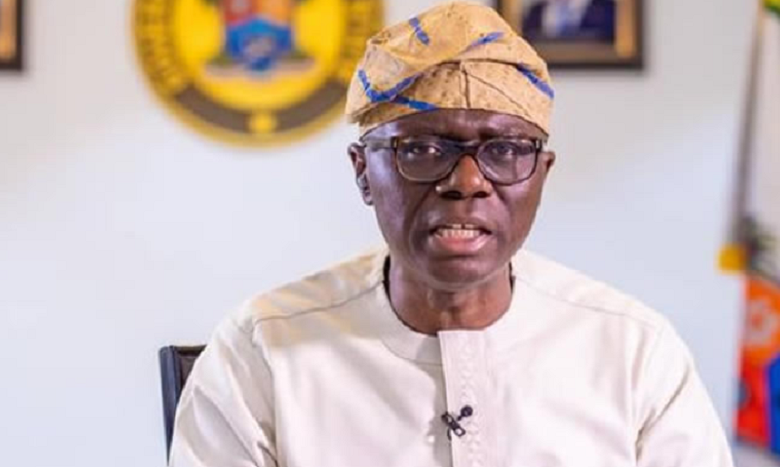 Mr. Babajide Olusola Sanwo-Olu, the sitting governor of Lagos State. unarguably the most populous state in the country clocks 57 years on mother earth today having been born on June 25, 1965.
And going through his profile, one would discover that, the gentle and unassuming technocrat cum politician is a brilliant scholar, competent administrator and accommodating personality. One would also wonder how a man with a very high personality with equally high intelligence could be so humble and humane to a fault!
Against that background, one would then be compelled to forgive those who mistook his humility for incompetence and weakness during the build-up to the 2019 governorship election. It was being bandied around some quarters of uninitiated that, Sanwo-Olu as a governor would mess up governance in the state of the aquatic splendour! They are not to be blamed for their blindness because they were deceived by Sanwo-Olu's unassuming disposition.
Little did those in the camp of ignorance know that Olusola the son of Sanwo-Olu has gone through the political, social and economic furnace to become a thoroughly baked first-class administrator, competent technocrat and well-polished administrator and democrat? At this juncture, it would not be out of place to peep briefly into some experiences that have prepared the 57-year-old governor of Lagos State:
He is an alumnus of the prestigious University of Lagos (UNILAG), where he studied Surveying and obtained a B.Sc in Surveying and a Masters of Business Administration (MBA). Also, records show that he is an alumnus of the John F. Kennedy School of Government, the London Business School as well as the Lagos Business School. Furthermore, according to reports gathered from The Premium Times, Sanwo-Olu is an associate member of the Chartered Institute of Personnel Management (CIPM) and a fellow of the Nigeria Institute of Training and Development (NITAD).
He was the treasurer at the former Lead Merchant Bank from 1994 to 1997 after which he moved to the United Bank for Africa as the head of the foreign money market. He then proceeded to First Inland Bank, Plc (now First City Monument Bank) as deputy general manager and divisional head.
He was the chairman of Baywatch Group Limited and First Class Group Limited and a board member of the Department for International Development (DFID/DEEPEN) Fund and Audit committee of Caverton Offshore Service Group, Plc.
PROFILE: Babajide Sanwo-Olu, Governor of Lagos, Nigeria [2019 — ]
Babajide Sanwo-Olu was elected governor of Lagos on the platform of the All Progressives Congress (APC) on March 9, 2019.
On politics, Mr Sanwo-Olu started his political career in 2003 when he was appointed a Special Adviser on Corporate Matters to the former Deputy Governor of Lagos State, Mr Femi Pedro before becoming acting commissioner for Economic Planning and Budget later the post he held till 2007 when he was appointed substantive Commissioner for Commerce and Industry under then Governor, Bola Ahmed Tinubu, who is now the presidential flag bearer of the All Progressives Congress (APC), for the 2023 general election.
When another workaholic governor, Babatunde Raji Fashola (SAN), succeeded his boss, Tinubu after 2007 election, Sanwo-Olu was returned to the Ministry of Establishment, Training and Pension by Fashola before becoming the Managing Director/CEO of the Lagos State Development and Property Corporation (LSDPC), under Akinwumi Ambode as governor in 2016.
Going by The Premium Times reports, Sanwo-Olu performed excellently in all the positions he held including his performance in some notable public sectors which included the supervision of the Bureau of Public Enterprises (BPE) Privatization projects setting up and being the pioneer Board Chairman of Lagos Security Trust Fund. In addition, The LAGBUS System and the Control and Command Centre in Alausa, Ikeja, were subsequently established under his directives and his watchful eyes.
He was also honoured with several awards all along which, according to The Premium Times include:
. Platinum Award from the Lagos State Public Service Club.
. 2009 Best in Human Capital Development Award from the Industrial Training Fund (ITF).
. Merit Award from the Association of National Accountants of Nigeria.
. Merit Award from the Chartered Institute of Personnel Management in Nigeria (CIPMN)
. Merit Award from the Association of Personnel Women Engineers of Nigeria (APWEN)
. LSDPC Impact Leadership and Recognition Award.
And the awards and the honours from both local and international levels, since he became governor in 2019 have not ceased coming in as they rain in torrents on the man of the moment, Mr. Babajide Olusola Sanwo-Olu, the sitting governor of Lagos State.
What else could anybody want from any material for gubernatorial duties and responsibilities that Sanwo-Olu has not achieved? It is therefore worthy of mention, the role of foresightedness played by the leadership of the APC under the National Leader of the party, Asiwaju Bola Ahmed Tinubu by fishing out Sanwo-Olu to mount the governorship throne of Lagos State.
And having been convinced that, he is the round peg in the state's round holes, the highly enlightened and sophisticated people of Lagos trooped out on March 9, 2019, to give Sanwo-Olu an overwhelming mandate to govern the state for the first four years before his mandate for a second term was endorsed recently.
And since he has not disappointed the populace, one would be of correct conviction that, he should be appreciated for his landmark achievements from 2019 till date by next year's general election.
Finally, we members of the Civil Society Organization, congratulate Mr Babajide Olusola Sanwo-Olu on his 57th birthday wishing him more fruitful and prosperous years ahead.
Comrade Razaq Olokoba, human rights activist, social analyst, public commentator and National President, Campaign for Dignity in Governance (CDG), wrote from Lagos.