Nigeria
Nigeria-Cameroon Border Bridge Initiative Laudable – Olokoba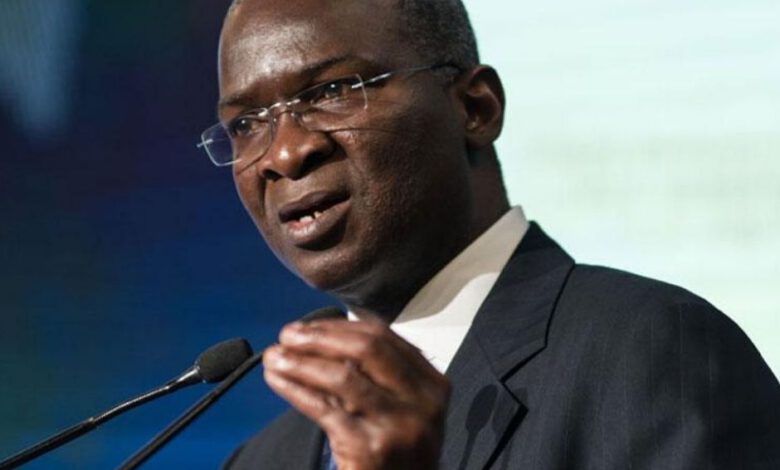 National President of the Campaign for Dignity in Governance (CDG), Comrade Razaq Olokoba has describe the construction of a link bridge between Nigeria and the Republic of Cameroon a laudable initiative that would benefit both countries immensely in several ways.
Olokoba, who is also a right activist and Public Commentator made this remarks Wednesday in Lagos when reviewing the statement of the Honourable Minister of Works and Housing, Babatunde Raji Fashola (SAN), that the bridge will facilitate free trade between the two countries.
The youth leader said, President Muhammadu Buhari's insatiable lust for infrastructure development has taken a leap further towards yielding fruitful results that will outlive his administration, pointing out that, apart from boosting economy and commerce, the project will also facilitate joint border patrol to curb all forms of criminality.
The highly impressed social analyst expressed the delights that, "Again, Fashola has not disappointed us in the way he participated on behalf of hi fatherland in the construction of the bridge along with his Cameroonian counterpart," thanking God for President Buhari for blessing him with a performer like him in Fashola.
Recall that, Fashola recently inspected the newly constructed 1.5km, two-lane Bridge on the border between Nigeria and Cameroon in Ekot-Mfum, Etung Local Government Area of Cross River, Nigeria, where he enthused that the project will facilitate free trade across the borders of the two countries.
The News Agency of Nigeria (NAN) reports have it that construction of the bridge began on April 28, 2017, and was completed in March 2021 at the cost of $35.9 billion, contributed by both countries.
Speaking further, Olokoba agreed with the Minister that the project will also strengthen relations between both countries and improve cross-border security, admitting that, the Buhari administration is walking its talk over his promise to develop, renew and expand old infrastructure and leave a commendable legacy for the country after his exit in May, 2023.
"It has been our belief that, good road network Buhari administration embarks upon through the Ministry of Works and Housing under Fashola would facilitate easy movement of goods and people and as such boost economy," Olokoba insisted, stressing the need for the good people of Nigeria to give the administration the maximum support and cooperation required to encourage it to do more.