US
New $3,600 Stimulus Check Starting In July According To The IRS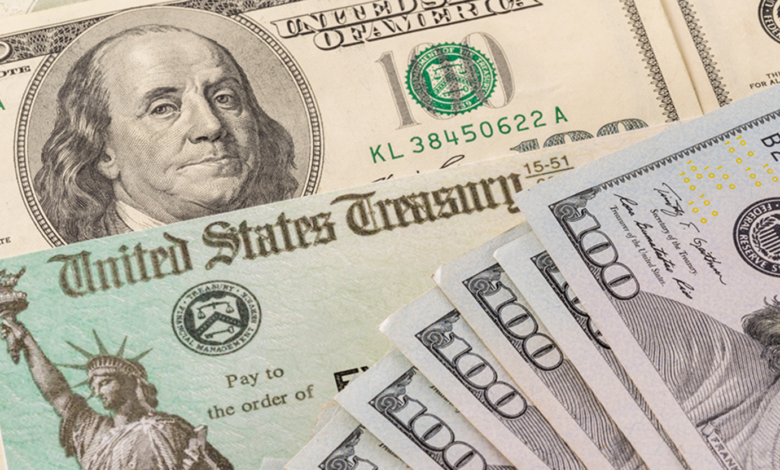 With talks of a new fourth stimulus payment in the works, there is a movement to push through another payment that would have to pass through Congress. As part of President Joe Biden's 1.9 trillion dollar American Rescue Plan, most Americans are due to receive 1,400 dollars in stimulus payments and working families can expect to receive up to 3,600 dollars per child for 2021.
In mid-April, IRS Commissioner Charles Rettig said the first payments of funds from the expanded child tax credit will arrive in July.
READ ALSO: 65 Communities, Boko Haram Sign Historic Peace Deal
"We will launch by July 1 with the absolute best product we are able to put together," Rettig told the Senate Finance Committee. Although the IRS has promised payments to launch in July, there has been some speculation that the IRS would not have the infrastructure to get the payments out on time due to the lack of experience in sending recurring payments.
What does the new child tax credit mean for Americans?
Working families will be eligible to receive up to 3,600 dollars per year for each child under the age of six and up to 3,000 dollars annually for each child between the ages of six and 17.
Half of this amount will arrive as a monthly cash payment while the other half will be refundable next year when you file your taxes for 2021. If you are the head of household earning less than 150,000 dollars or an individual earning less than 75,000 dollars then you're due to receive a monthly payment of 250 dollars per child (between six to 17. If your children are under the age of six, you're due to receive a monthly sum of 300 dollars per child from July through December.
Third stimulus check
As for the existing stimulus checks, if you still haven't received your payment then you can track your payment on the 'Get My Payment' tool, which will indicate whether or not you are eligible for a payment and you can expect to receive it.
"Although payments are automatic for most people, the IRS continues to urge people who don't normally file a tax return and haven't received Economic Impact Payments to file a 2020 tax return to get all the benefits they're entitled to under the law," the IRS said in its announcement about the payments that were dated April 21.
What if you've just had a baby?
If you've recently been blessed with a new bundle of joy, can you get checks for the new family member?
The IRS is due to set up a new online portal where families can update their information, including the number of qualifying children and new additions.
READ ALSO: How Nigerian Govt Spent N198.84 Billion To Fight Terrorism In Less Than 2 Years
If you don't give the IRS an update through the portal, you'll have to wait until you file your 2021 taxes to claim the 3,600 dollar credit for your family newcomer.
IRS chief Rettig warned members of Congress that the portal and the monthly payments could be slow in coming because the agency was swamped from dealing with the 1,400 dollar stimulus payments and the annual tax returns which have been delayed this year.
"I don't have the resources to devote to that portal until the filing season ends," Rettig had told the House Ways and Means Committee.
He vowed: "We will launch by July 1 with the absolute best product we are able to put together."