Metro
More Trouble For Faleke's Candidate As WAEC Replies FCID, Says Layeni's 1979 Certificate Not Authentic (See Documents)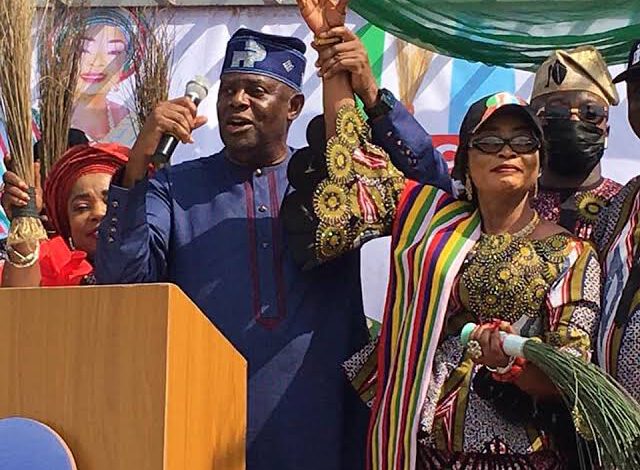 Prior to the All Progressives Congress (APC) Lagos state chapter, local governments primaries, Worldtopnewsng had exclusively reported that Alhaja Kafayat Layeni, a Chairmanship aspirant for Ojodu local council development area, presented a counterfeit West African Examination Council (WAEC) certificate to the party for her clearance to contest in the election.
But Layeni's Campaign Organization in connivance with her alleged political leader and member of House of Representatives, Hon. James Abiodun Faleke, debunked the publication by Worldtopnewsng with no substantial facts to back their claims.
ICYMI: LG Poll: WAEC Confirms Alleged Faleke's Aspirant, Layeni Result Not Authentic
Meanwhile, the West African Examinations Council (WAEC) has clarified the authenticity of the said December 1979 result being paraded by the chairmanship aspirant asserting that the certificate is not genuine.
In a response dated May 26, 2021, to an inquiry by the Assistant Commissioner of Police, Force Criminal Investigation Department (FCID) Annex Lagos, ACP Abayomi Abana, concerning the authenticity of Layeni's result, the examination body said the result did not emanate from it.
In the said result, Layeni claimed to have made C6 in English Language, C5 in Government, C4 in Economics, C4 in Mathematics, D7 in Biology, C5 in Commerce, and C3 in Accounts.
READ ALSO: Omega Church General Overseer Beats Wife To Death Over Alleged Infidelity
The examination body simply replied: "source document not from WAEC."
Worldtopnewsng gathered that in a related development, ACP Agbana wrote the examination body on the same subject: 'VERIFICATION OF RESULTS'
RE: CASE OF FORGERY OF WAEC RESULTS CERTIFICATE NO: 15823378 AS AGAINST ONE MS LAYENI OLUFUNMILAYO KAFAYAT.
On the 9th of June the examination body replied to the police " …Upon receipt of your request on the subject matter, the council examined it's records to ascertain the authenticity or otherwise of the certificate, as attached. However, it was found that there is no record to show that LAYENI OLUFUNMILAYO KAFAYAT, as described on the certificate; sat the general examination in December 1979."
READ ALSO: Robberies, Killings In Lagos Worrisome, Residents Lament
"We are, therefore, unable to confirm the authenticity of the said result and /or certificate."
See correspondence below: