Nigeria
Lagos APC Scribe Urge Lawyers To Get PVC, Participate In Electioneering Process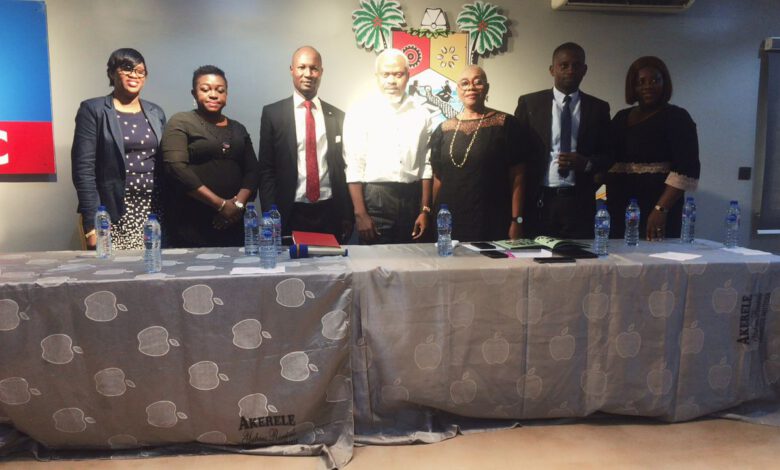 The Secretary of the Lagos State chapter of the All Progressives Congress (APC), Hon. Sunmi Lanre Odesanya, has urged lawyers across the country to ensure that they get their Permanent Voters Card and participate in elections.
The legal practitioner made the statement during an interactive session with the executives of the Ikorodu chapter of the Nigerian Bar Association on Thursday.
Speaking during the session held at the Lagos APC secretariat, Acme Road, Ikeja, the former Chairman of the Lagos House of Assembly Committee on Judiciary, Human Rights & Public Petitions said that the purpose of the meeting was to cross-fertilize ideas on how to move the party forward.
"The legal profession remains my noble constituency. I'm so proud to be a lawyer. The purpose of this meeting is to cross-fertilize ideas with my learned colleagues on how to move the party forward. Lawyers are stakeholders, even if they are not partisan, they should endeavour to get their PVCs and participate in elections.
"There's a saying that if you fold your hands, the fools will rule over you. I implore these intellectuals, professionals and nation builders not to just fold their hands. As stakeholders, they should participate in the electioneering process. Lawyers are blessed right from heaven with wisdom and knowledge on how to govern the society," he said.
He assured the Ikorodu NBA chapter of individual and collective engagements whenever the need arises.
"I'm proud of Ikorodu of NBA. There's the need to tap from their wealth of intellectuality. The community is blessed with intellectuals at the BAR. They are growing in all realms intellectually," he said.
The APC State Secretary assured the executives that he will put his best to convince senior colleagues in the legal profession from Ikorodu for moral and financial support to the chapter.
Earlier in his remarks, the Ikorodu NBA chairman, Idris Kolawole Thanni, highlights some of their challenges and seeks both moral and financial support for the newly inaugurated administration.
"We have various committees that requires support. We are newly inaugurated. We committee on Pro bono, Domestic violence, Child rights abuse, People living with disabilities, legal aids, police duty solicitors scheme and anti cultism.
"Each of these committees have special tasks and roles they provided freely to indigent people of Ikorodu. We have lawyers stationed in courts to offer free services people brought to court without a lawyer to defend them. By doing this, we help decongest our correctional centres.
"We have lawyers that are saddled with the responsibility of standing in for those that suffer domestic violence, child abuse, rape etc. We offer free legal advice to cultists that wants to renounce their memberships. We have lawyers who also go round to check police cells to see those who were wrongly arrested and detained and get them Justice.
"We don't have a BAR centre in Ikorodu. We are tenants there. We need a BAR centre for the branch. We will appreciate whoever comes to our aid in this regard by immortalizing them. We hope that the secretariat will yield to our requests," he averred.