Foootball
Incredible Stat: Bayern Win 10 Consecutive Bundesliga Titles, No Other German Team Has More Than 9 Total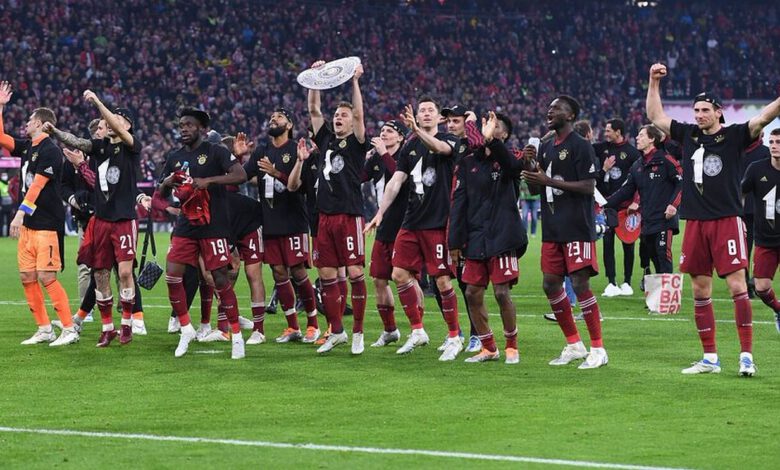 Victory over Borussia Dortmund on Saturday evening meant that Bayern Munich became the first team to ever win 10 league titles in a row in one of Europe's top five leagues, but it also meant a historic record within Germany.
While Bayern have now won 10 consecutive Bundesliga titles, no other German side has ever won a double-digit number of league titles.
In the 21st century alone, Bayern have won 17 league titles, while finishing runners up in another three seasons.
Bayern's competition
The next most successful team in history is 1. FC Nurnberg, who have won nine titles in their history. Currently sixth in 2. Bundesliga, their last title victory came in 1967/68.
Borussia Dortmund are the next best-performing club, and the next most successful team in the 21st century, having won a total of eight Bundesligas, with three coming this century.
Other sides to have won more than five titles include Schalke 04 on seven and Hamburger SV on six, though both are currently also in 2. Bundesliga.
Stuttgart and Borussia Monchengladbach also have five titles each, with Stuttgart the only other side with more than five titles to have won one this century.
Juventus' similar record
In winning a 10th title in a row, Bayern beat Juventus' record of nine consecutive league titles between 2011/12 and 2019/20. Their dominance is similar in Italy, with 36 Serie A titles, while the next best comes from Inter with 19, followed by AC Milan on 18.
In the case of Italy, only two other teams have won the league in the 21st century, both coming from the capital as Lazio won in 2000 and Roma did so in 2001.
In France, Lyon's seven consecutive titles from 2001/02 to 2007/08 is the best run.
Meanwhile, in Spain, the longest run of consecutive titles comes from Real Madrid with five in a row between 1961 and 1965 and again between 1986 and 1990.
In England, no team has ever won more than three consecutive titles, though four different sides have achieved that feat. The first was Huddersfield Town between 1924 and 1926, Arsenal between 1933 and 1935, Liverpool between 1982 and 1984, and Manchester United twice, between 1999 and 2001 and between 2007 and 2009.