Nigeria
Group Excited Over Impressive Lagos IGR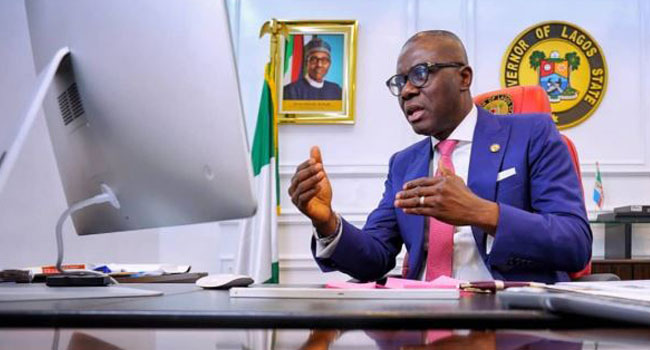 A pan Lagos pro-democracy group, Egbe Omoluabi Eko (Egbe), has expressed excitement of the impressive Internally Generated Revenue (IGR), saying, the cheering report about the development has further confirmed that, "Governor Babajide Sanwo-Olu is not a mistake from the day he was given the people's mandate in 2019."
The group's Convener, Comrade Ibrahim Ekundayo, who spoke on its behalf during a chat with our reporter in Lagos Sunday said, with the development and others like it from the stable of Sanwo-Olu and his team, it is not likely for the good people of the state to disband the winning team in 2023, asserting that, "no good coach disbands any winning team."
Speaking further, Ekundayo said since 2019 when Sanwo-Olu ascended the state's governorship throne, it has been one day one magic in all the sectors of the economy across the state, adding that, the joy of it is that all the developmental developments are spread to the nook and cranny of the state without discrimination.
According to him, Sanwo-Olu's performance is so visible to the extent that, even, leaders of the opposition are also convinced that Daniel has come to judgement in Lagos State in terms of development, enthusing that, "the way he is going, it is highly doubtful if the people of the state would bother themselves in searching for any alternative for 2023 as he is a God sent messiah to the state.
The youthful activist was talking against the background of a report that disclosed that, "Lagos Generates More IGR than 22 States Combined;" in Nigeria, saying the unbiased report from a reputable outfit calls for celebration by all well-meaning residents of the state who desire growth and development for the state.
The report from the Economic Confidential fifth Annual States Viability Index (ASVI), shows that the IGR of Lagos State of N418bn in 2020 was higher than that of 22 other States put together whose Internally Generated Revenues are extremely low, and poor compared to their allocations from the Federation Account.
Ekundayo however agreed that the upward surge in state's IGR could be traced to the governor's "aggressive diversification of the economy to productive sectors rather than relying on the monthly Federation Account revenues that largely come from the oil sector," urging him not to relent in his efforts towards moving the state forward because the residents are appreciative of his good work.
The Egbe Leader, therefore, thanked the residents for their support for the governor's team admitting that their support and cooperation is a needed tonic for Sanwo-Olu's administration to run smoothly.