Business
European Markets Close Higher, US Indices Up, Nasdaq Falls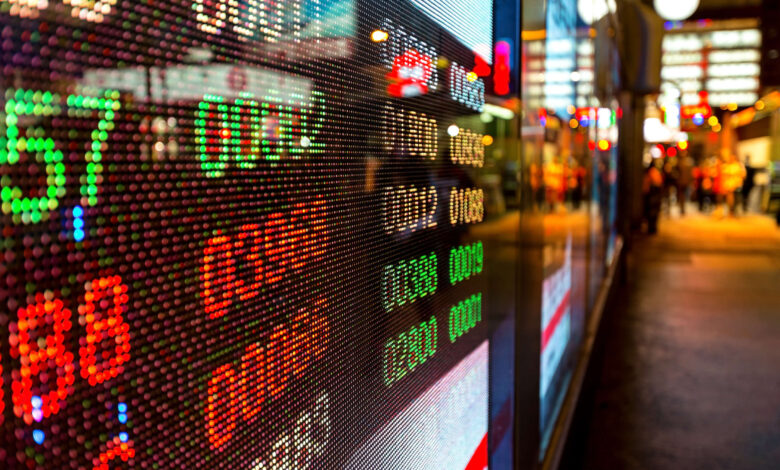 Stock markets in Europe closed higher Tuesday, while US indices were in positive territory except for the tech-heavy Nasdaq.
The STOXX Europe 600, which includes around 90% of the market capitalization of the European market in 17 countries, rose 1.64, or 0.35%, to close at 472.32 after hitting an all-time high of 472.95.
France's CAC 40 climbed 0.1% to end the day at 6,820 after reaching a record high of 6,833.12. Italy's Borsa Italiana FTSE MIB 30 added 61, or 0.24%, to 26,201 points after climbing to an all-time high of 26,288.64.
London's FTSE 100 and Germany's DAX 30 were up 0.4% and 0.16%, respectively, to finish at 7,161 and 15,770. Spain's IBEX 35 gained 0.37% to 8,899.
In the US, the Dow Jones soared after the Senate overwhelmingly approved President Joe Biden's $1.2 trillion infrastructure plan, which could result in more liquidity for the markets.
The blue-chip index extended gains to 139 points, or 0.4%, to 35,239 at 12.41 p.m. EDT (1441GMT), with General Electric rising 2.1%, Goldman Sachs adding 2%, and Morgan Stanley and JPMorgan each rising 1.3%.
The S&P 500 was up 7, or 0.16%, to 4,439.
But the Nasdaq was down 53 points, or 0.36%, to 14,806 with Twitter and GameStop losing more than 1% apiece.
The yield on 10-year US Treasury notes rose 1.9% to 1.342, and the dollar index added 0.14% to $93.07.
Despite opening in negative territory, the VIX volatility index, known as the fear index, was up less than 1% to 16.73.
Precious metals continued to fall, with gold declining to $1,729 per ounce and silver sliding to $23.34.
Oil prices bounced back from losses in recent weeks as Brent crude was up 3% to $71.09 per barrel and West Texas Intermediate stood at $68.72 for a 3.4% gain.
Major stock markets in Asia closed with gains for the second consecutive day.
The Asia Dow, which includes blue-chip companies in the region, rose 15 points, or 0.39%, to close at 3,892.
Tokyo's Nikkei 225 stock exchange added 68, or 0.24%, to 27,888 points.
The Hang Seng, the benchmark for blue-chip stocks trading on the Hong Kong stock exchange, climbed 322 points, or 1.23%, to 26,605. China's Shanghai stock exchange was up 3, or 1.01%, to 3,529 points.