Rest of the World
EU Tells Countries: 'Take Migrants From Libya, Egypt, Niger, Sudan'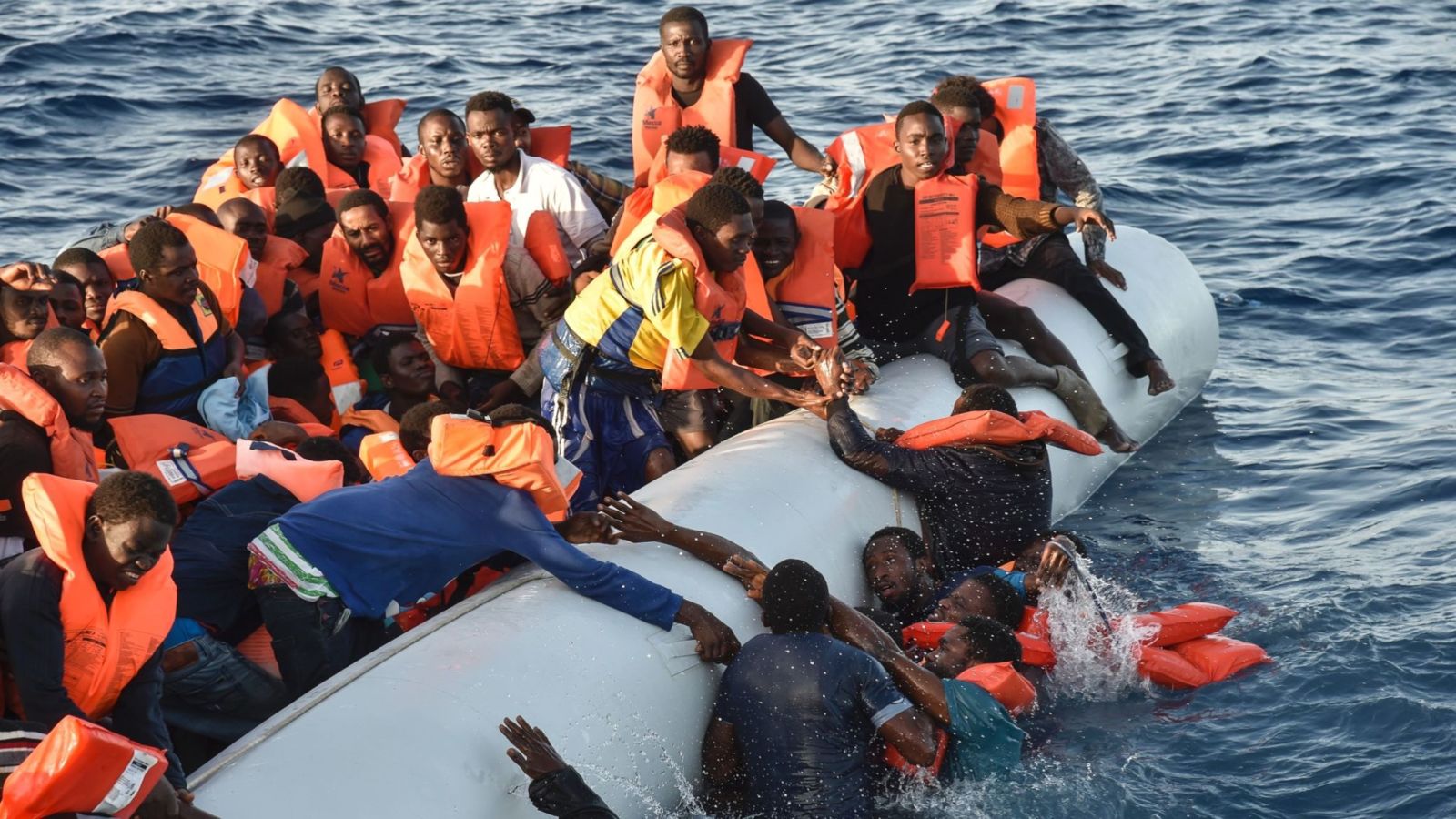 African migrants currently in Libya who qualify as refugees will be legally resettled to the European Union, according to the European Commission.
The surprise announcement, one of a number of "immediate measures" made in a new EU Action Plan, is designed to tackle an increasingly urgent phase in the ongoing Mediterranean migration crisis.
"All actors now need to intensify and accelerate their efforts in line with the increasing urgency of the situation and the commitments undertaken by EU leaders," the plan states.
The Commission, the executive arm of the EU, published the measures after an overwhelmed Italian government threatened to block entry to Italian ports for all aid ships who rescue and recover migrants trying to cross from Libya to Italy.
Migrant arrivals in Italy are up nearly 19% over the same period last year.
EU figures estimate that 85,183 people, from countries all over Africa, have been rescued while attempting the deadly crossing. Ninety-five percent leave Africa from the Libyan coastline in flimsy boats.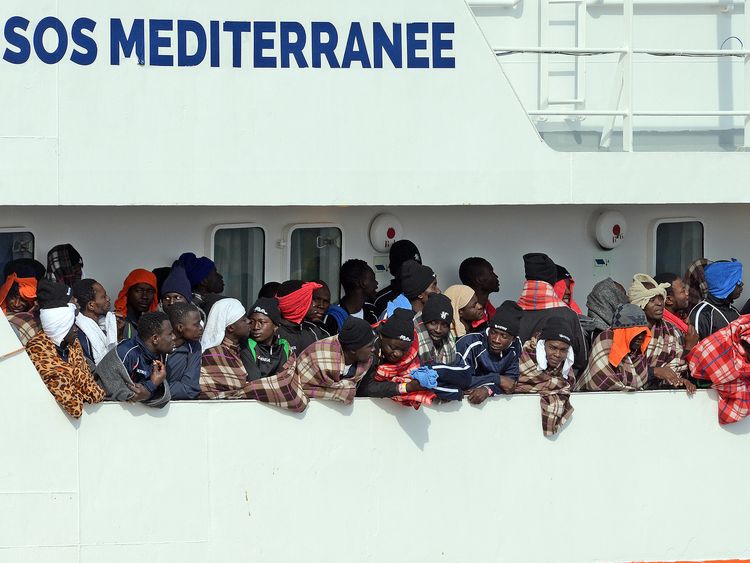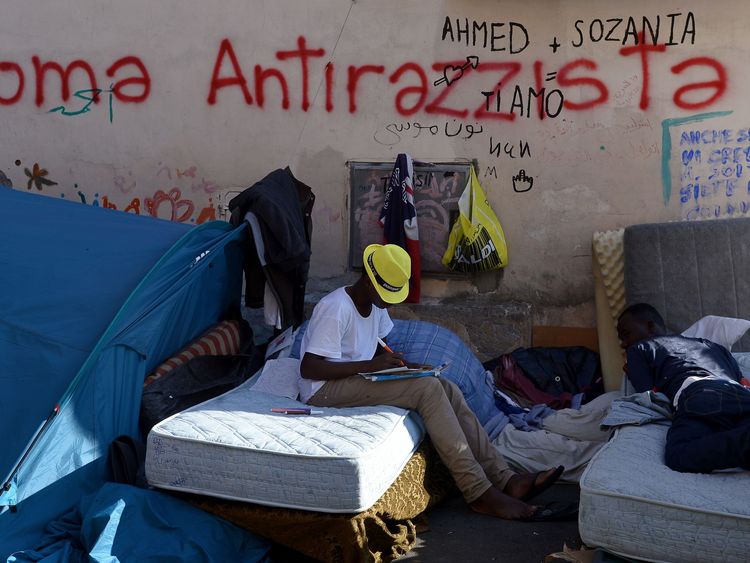 Sky News has spoken to numerous migrants who have walked out of the centres after an initial registration process which includes fingerprinting. Many make their way to Rome en-route to northern Europe.
European Commission President Jean-Claude Juncker said: "The dire situation in the Mediterranean is neither a new nor a passing reality."
"We have made enormous progress over the past two and half years towards a genuine EU migration policy but the urgency of the situation now requires us to seriously accelerate our collective work and not leave Italy on its own.
"The focus of our efforts has to be on solidarity – with those fleeing war and persecution and with our Member States under the most pressure.
"At the same time, we need to act, in support of Libya, to fight smugglers and enhance border control to reduce the number of people taking hazardous journeys to Europe."
Last September, Sky News witnessed the perilous crossings from the deck of a rescue vessel run by the charity Migrant Offshore Aid Station (MOAS).
In the nine months since then, the situation has deteriorated.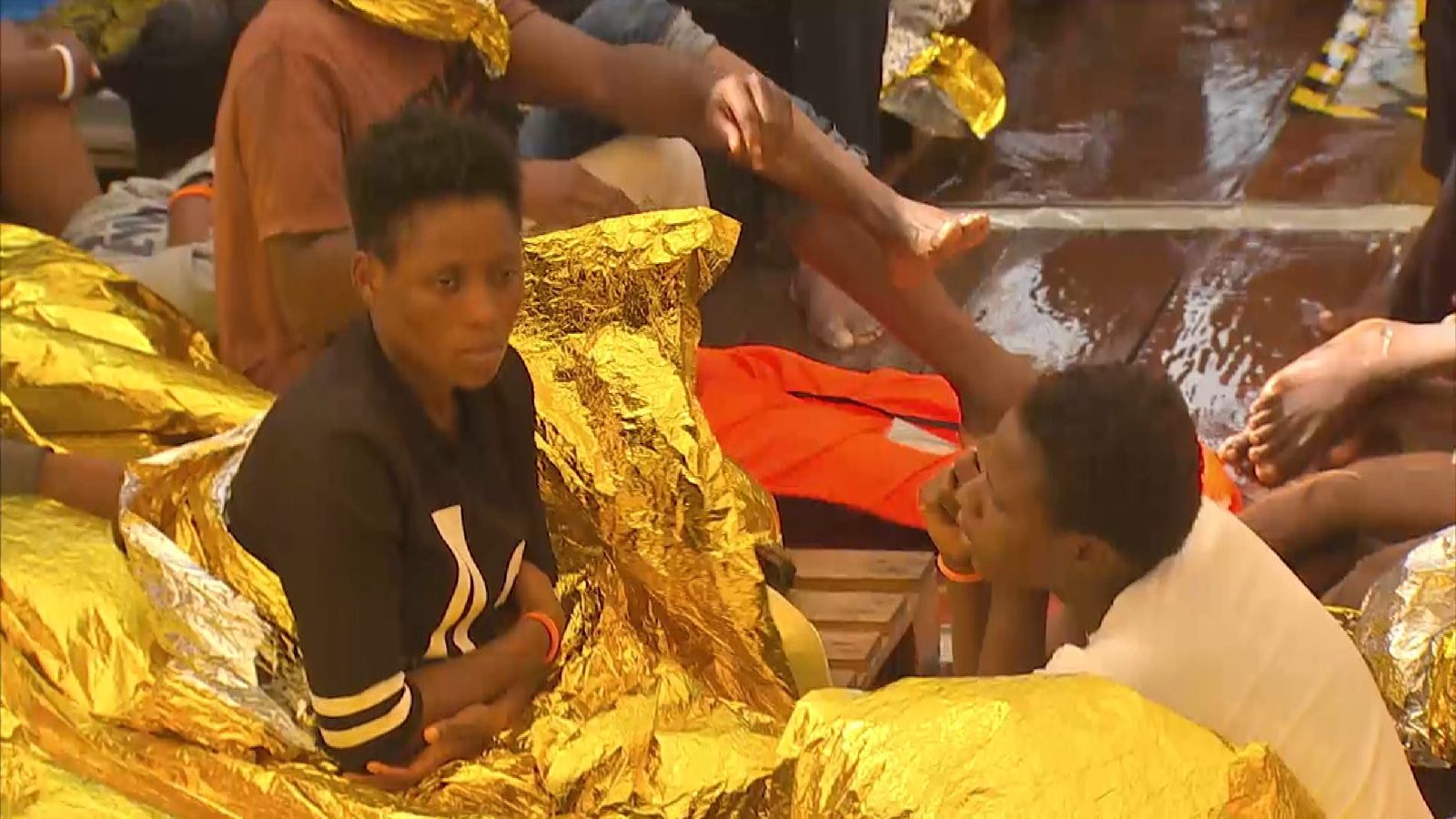 MOAS and other charities who operate rescue vessels have repeatedly called for "safe and legal routes" for migrants so that they don't resort to deadly sea crossings fuelled by people traffickers.
None of the charities who operate the rescue ships offered any immediate reaction.
Expanding on the new resettlement plan, a Commission spokesperson told Sky News: "We support resettlement financially. The amount foreseen for this new call is €377.5m (£331m).
"EU Member States will receive a lump sum of €10,000 per resettled person if they resettle from the priority countries listed (Libya, Egypt, Niger, Ethiopia and Sudan)."
This means that the Commission is envisaging the resettlement of about 37,000 people from those five priority countries.
However, the Action Plan throws up numerous new questions.
How many EU counties will commit to the resettlement plan? The EU Commission's Vice-President Frans Timmermans said: "I count on solidarity from all member states including the United Kingdom."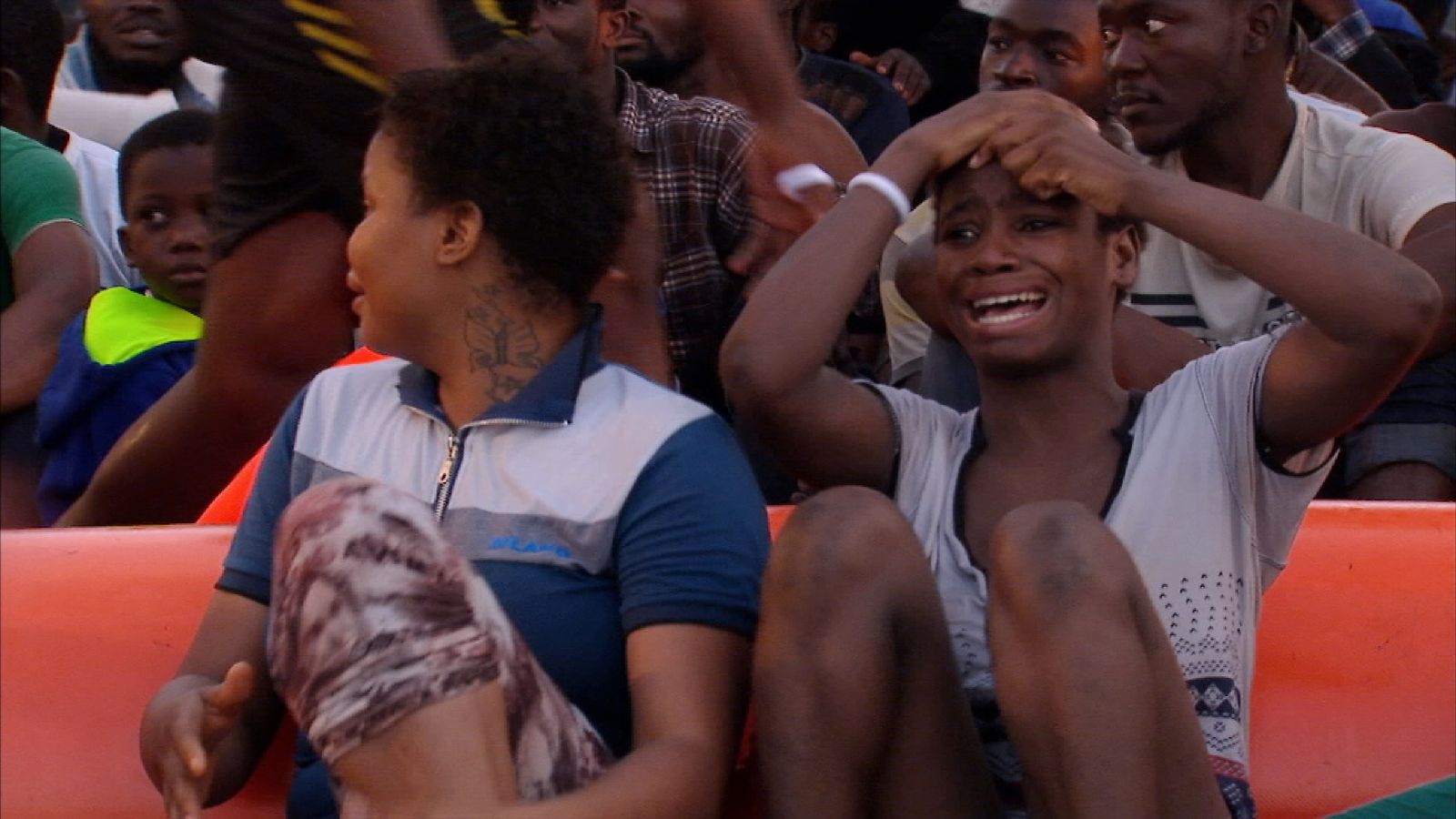 :: Who will determine which migrants in Libya or any of the other priority countries are genuine refugees and eligible for resettlement?
:: What happens if or when the 37,000 cap is reached?
:: How does the EU stop those not eligible for refugee status from coming to Europe? According to the United Nations' refugee agency (UNHCR), only 30% of the people who arrive in Italy are eligible for asylum, the rest being so-called economic migrants who should be sent back home.
:: Will the resettlement plan encourage more migrants to travel to Libya or the other priority counties?
:: How can Libyan border guard and coastguard operations be improved in a lawless country with no nationally functioning government?
Three competing authorities, including the internationally-backed Government of National Accord (GNA), are vying for power in Libya amid increasingly lawlessness.
Testimony from migrants talking to Sky News suggests arbitrary detention as well as forced labour, sexual violence and torture are all common.
In a statement, Judith Sunderland, associate Europe and Central Asia director at Human Rights Watch said: "Long-term goals, however laudable, cannot obscure the current stark reality: with abusive conditions, lack of asylum system, and conflicts there, Libyan authorities cannot effectively guarantee rights or protect people."
Sky News