EURO 2020
Denmark Are Playing With Eriksen In Our Hearts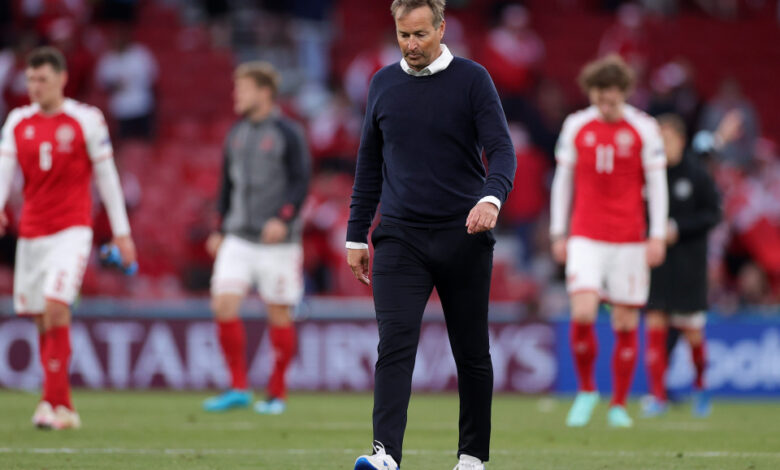 Denmark have become most of Europe's second favourite team this summer at Euro 2020, and their coach Kasper Hjulmand is hoping that his side can repeat the heroics of their 1992 squad, who were crowned European champions.
Their tournament couldn't have gotten off to a worse start this summer as Christian Eriksen collapsed on the pitch against Finland, only for the game to resume and the Danes to lose to the debutants. That incident, though, has driven the side on.
"I believe in my team's character," Hjulmand said. "And in the love and compassion they're receiving from the fans. It's giving us wings.
"We're playing with Eriksen in our hearts. We really believe in ourselves and we'll continue to fight."
Questions about that 1992 side have been repeated in recent weeks, so much so that the coach is tired of talking about that memorable success.
"I don't want to talk about 1992 anymore," Hjulmand said. "They were different times, the European Championship was different and football was different.
"We want to write our own history. We're trying to inspire and unite our country.'
Denmark meet England in the semi-finals at Wembley on Wednesday and the Danish boss doesn't expect any shocks.
"I don't think England will surprise us," Hjulmand said. "And I don't think we'll surprise them."