Politics
Tribunal Affirms Egunjobi's Victory, Dismisses PDP, Osolana's Petitions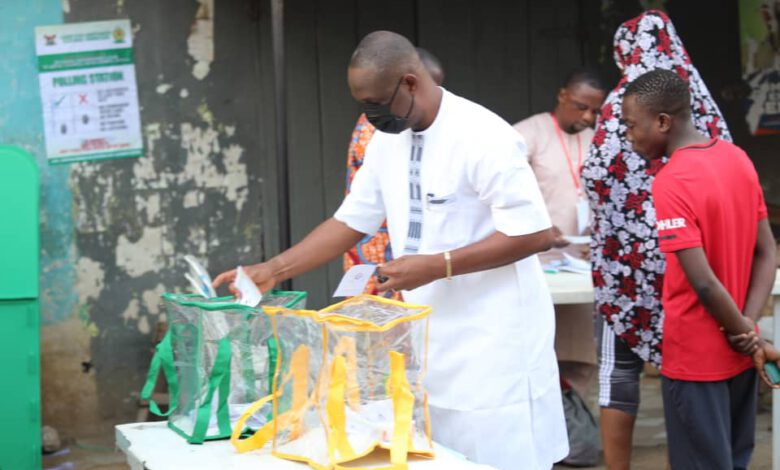 The Lagos State Election Petition Tribunal sitting in Ikeja on Friday affirmed Ganiyu Kola Egunjobi's as the duly elected Agege Local Government Chairman, Worldtopnewsng reports.
READ ALSO: UK Employs 353 Nigerian Doctors In 100 Days
The Justice Candide Johnson-led panel of four judges affirmed the council boss' election on the platform of the All Progressives Congress (APC) in separate judgments dismissing petition filed by People Democratic Party (PDP) to challenge his emergence as the Agege LG Chairman.
READ ALSO: China To Start Banking Operations In Nigeria
Worldtopnewsng gathered that the petitions dismissed by the tribunal were filed by the PDP and it's candidate, Olusola Osolana.
The tribunal held that the petitioners failed to prove the allegation that Egunjobi's, engaged in election malpractice and declared him as the winner of the July 24th, 2021, Chairmanship election held in Agege.