Politics
9th NASS: I'll Disagree With Buhari For Nigeria's Sake ― Sen Lawan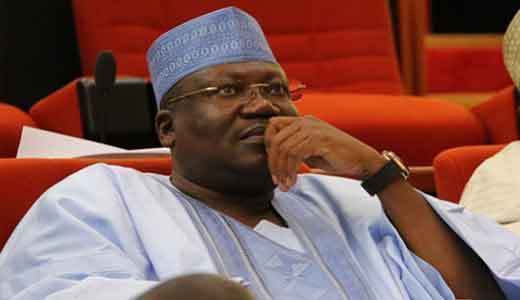 The Senate Leader and anointed candidate of the All Progressives Congress Party leadership for the Senate Presidency of the Ninth National Assembly,  Senator Ahmad Lawan, has put to rest the insinuation from some quarters that he would be a lackey of the Presidency if elected to the number 3 position in the land.
This, he said, contrary to popular believe, he would be a man of himself and might disagree with President Muhammadu-led executive on some issues for Nigeria's sake.
According to him, the legislative arm would, after the disagreement with the executive, find ways of resolving any difference in record time for the interest of all Nigerians.
"we will disagree where necessary but will find ways of resolving any differences in the interest of all Nigerians. The budget, for instance, will be passed in reasonable time with little rancor as that will help the entire country plan appropriately. I am aiming for a January to December budget cycle should I be elected Senate President". Lawan said in an interview with Ayodele Adio of The Avalon Daily.
He added that his ambition to lead the ninth senate was to augment the President anti-corruption fight and ensure the nation's economy is placed on the right pedestal.
"I don't believe in quarrels or a rancorous relationship with the executive when the two arms of government are expected to serve the people. I want to get things done and will work closely with the executive to achieve a lot".
Asked about his views on the independence of the Senate, the leader responded: "my understanding of the separation of powers is not that we are independent of each other, my understanding of independence is in the specialisation of our functions".