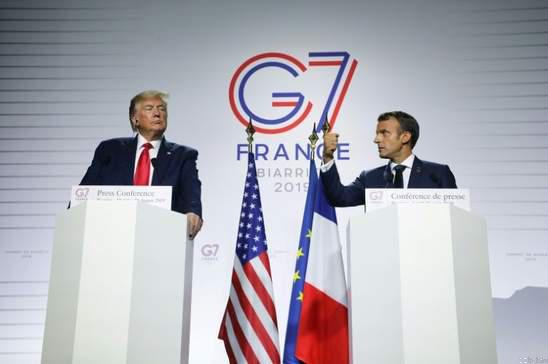 French President Emmanuel Macron said Monday G7 members had reached an agreement on the taxation of tech giants, a long-standing subject of friction between France and the US which has threatened to retaliate with tariffs on French wines.
Speaking alongside US President Donald Trump at a G7 summit in southwest France, Macron admitted that there had been "a lot of nervousness" about France's new tax on tech behemoths such as Google and Facebook.
But negotiations between France and the United States had produced "what I think is a very good deal," he said.
Macron explained that France would scrap its own digital tax once a new international levy being discussed among 134 OECD countries is in place. France hopes it will be ready in 2020.