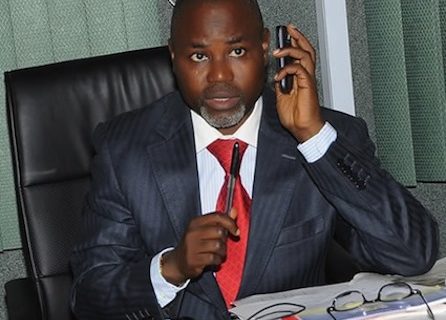 Stakeholders in the legal profession will on Friday June 16, storm University of Ilorin to honour Prof. Wahab Egbewole, a renowned Jurisprudence and International Law, with the maiden personality public lecture.
In a statement from the Law Students' Society of UNILORIN, stated that the theme of the first personality public lecture is "Law and Society, Who Needs Who''?
Egbewole, a former Dean of Faculty of Law, Unilorin and immediate past President of Obafemi Awolowo University Muslim Graduates Association (UNIFEMGA), will be the first to be so honoured with such lecture in the Faculty.
It stated that the lecture will be delivered by Mr. Kemi Pinheiro (SAN) at University of Ilorin auditorium, by 10 a.m.
The Vice chancellor of the Institution, Prof. Abdulganiyu Ambali will be the Chief host while Malam Yusuf Olaolu Ali (SAN), is expected to chair the occasion with Dr K.I Adam, the Dean of Faculty of Law, as host.
Other legal luminaries expected at the lecture include Mr. Adebayo Adelodun SAN, Chairman NBA Ilorin, former Secretary, Kwara State government, Saka Issau (SAN), Mr Lawal Rabana SAN and former Secretary-General of Nigerian Bar Association (NBA).