Nigeria
Ojodu Begins Distribution Of Vouchers To Grassroots Benefits Beneficiaries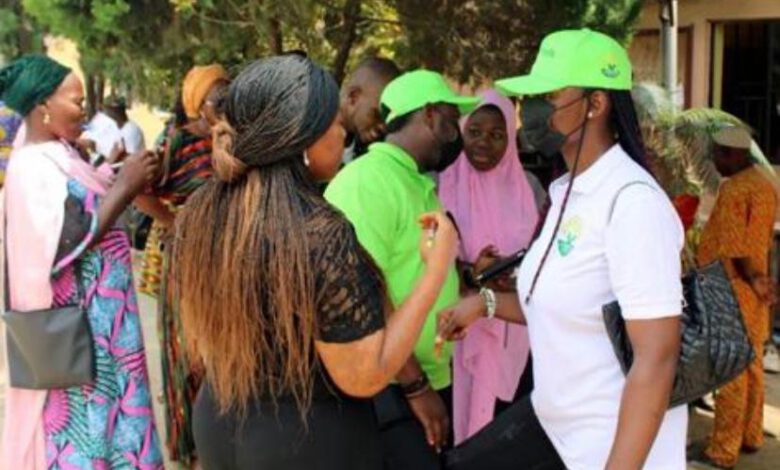 Ojodu Local Council Development Area (LCDA) under the leadership of its Mayor, Mr David Olusegun Odunmbaku, says it has commenced the distribution of its Grassroots Benefits vouchers to the beneficiaries.
Established in 2021, the Grassroots Benefits scheme is a corporate social responsibility (CSR) targeted at residents of the LCDA who does not have access to the government. Currently, over 4, 000 residents have so far registered for the programme.
This is the second edition of the programme, aside from the food stamps, there are other benefits of the scheme which include training, scholarship and free medical aid.
Grassroots benefits beneficiaries are picked randomly every quarter, registration takes place online via https://grassroots.com.ng/register/ , at the council secretariat and the six political wards of Ojodu.
The team will be going round wards, markets and remote areas of Ojodu to get more people registered for the scheme.
The council Mayor, Odunmbaku urged corporate organisations and entrepreneurs in the council area to support the scheme.
The Odunmbaku administration will continue to deliver dividends of democracy to every nook and cranny of Ojodu. Congratulations to the beneficiaries.
See selected photos of the beneficiaries below: