Nigeria
Odunmbaku Lauds Sanwo-Olu As Rehabilitation Of Mobolaji Street Begins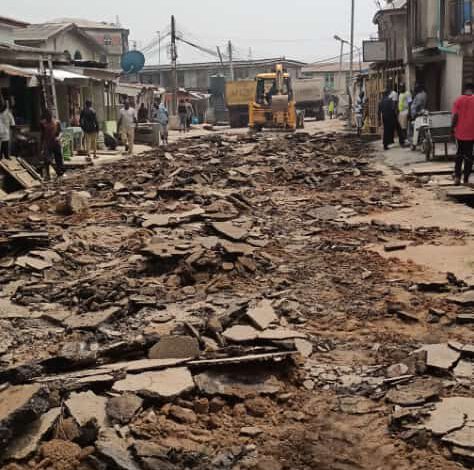 The Executive Chairman, Ojodu Local Council Development Area (LCDA), Mr David Olusegun Odunmbaku, on Thursday shower encomium on Lagos State Governor, Mr Babajide Sanwo-Olu, over rehabilitation of Mobolaji Street, Aguda.
The road project is part of roads approved by Sanwo-Olu to strengthen the efforts of newly elected councillors in the State.
Odunmbaku in a statement signed by his Chief Press Secretary, Jumu'ah Abiodun, said after completion of the road, it will reduce the hardship of road users.
"This is a laudable project, I salute Mr Governor for doing this. The rehabilitation of Mobolaji Street is timely for Ojodu LCDA, it will reduce the hardship of road users when completed," he said.
Odunmbaku urged Lagos residents to pay their taxes promptly. "More dividend of democracy will come our way when we pay our taxes promptly," he said.
Upon completion, it is expected to have asphaltic surfacing and cover drainage system.